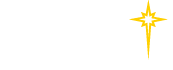 Find a Practice/Location
View All

The Perfect Pitch

St. Luke's Presents the Perfect Pitch with Steve Carlton
What is the science behind the perfect pitch? Find out from Hall-of-Fame pitcher and four-time Cy Young award winner Steve Carlton as he joins physical therapist Howie Knudson of Physical Therapy at St. Luke's for the Perfect Pitch.
Steve and Howie discuss the mechanics of throwing in the development of the young athlete, including the different types of pitches, effective ways to grip the ball, and how to throw for power or finesse. Also, Steve and Howie cover the importance of warming up and listening to one's body to avoid injury, stay in the game and get to the next level of completion.
As a valued partner of St. Luke's Sports Medicine, we are pleased to provide you with access to a series of videos designed to assist young baseball players and their coaches in developing safe warm-up and throwing programs. Please watch all episodes of the Perfect Pitch to learn how you can prevent injury and improve your performance!