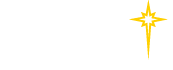 Find a Practice/Location
View All

Concussion Management

St. Luke's Sports Concussion Network and Testing Program
Every year, approximately 3.8 million Americans suffer concussions in sports and recreation. St. Luke's offers athletes of any age a comprehensive concussion recovery program to get them back into their sport or activity as quickly and as successfully as possible.
The St. Luke's Sports Concussion Network & Testing Program includes diagnosis, treatment, research and education as well as baseline examinations that each athlete takes prior to the athletic season called ImPACT (Immediate Post Concussion Assessment and Cognitive Testing). ImPACT evaluates and documents:
Memory
Brain processing speed
Reaction time
Post-concussive symptoms
ImPACT Testing: the Gold Standard in Professional Sports

Student athletes have access to ImPACT testing, either on-site at their school or at St. Luke's. ImPACT is the gold standard of testing across the MLS, NFL, NHL and other professional and collegiate sports.
Team Approach to Treating Concussions and Sports Injuries
St. Luke's takes a team approach when treating concussions and other sports injuries. Athletes at all levels, athletic trainers, coaches, athletic staff and parents have access to physicians, psychologists, physical therapists, athletic trainers and education specialists. St. Luke's concussion specialists provide education throughout the greater Lehigh Valley area on the signs and symptoms of concussions. Programs for athletic trainers, coaches, student athletes and their parents cover how to prevent head injuries and what they can do in the event of a concussion.
St. Luke's also offers specialized sports performance training for athletes. Most sports training programs emphasize only those physical qualities needed to perform a sport-specific skill such as throwing a ball, swinging a bat or making a jump shot. St. Luke's Sports Performance Training takes it several steps further by applying a comprehensive approach to preparing athletes for competition by helping them develop appropriate strength and power, movement skills, which include acceleration, speed, agility, balance and coordination; mobility; flexibility; and energy systems suitable for competition.