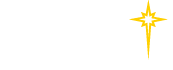 Find a Practice/Location
View All

Sports Medicine

It doesn't matter what sport you play… or whose uniform you wear. It doesn't matter if you're a pro or a weekend warrior… St. Luke's Sports Medicine provides a higher level of care for a higher level of performance.
And that puts us all on the same team.
Athletic training. Orthopedics. Physical therapy and rehabilitation. Sports performance. And more.
St. Luke's is the largest provider of sports medicine services in the Greater Lehigh Valley region, and we offer the most comprehensive and advanced treatment for athletic injuries. We are committed to caring for athletes and other physically active individuals with a true team approach.
Take a few minutes and check out our play book. We have everything it takes to gut it out with you right there on your field or court. We'll get you back on your feet as quickly as possible.
C'mon – the game's on the line... are you going to sit it out or are you going to go for it with St. Luke's Sports Medicine?