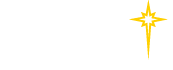 Find a Practice/Location
View All

Hip

St. Luke's team of hip specialists has extensive experience treating conditions involving hip pain resulting from arthritis or injury. Treatments range from minimally invasive hip arthroscopy to total joint replacement.
Conditions We Treat
Hip arthritis (related both to osteoarthritis and rheumatoid arthritis)
Hip fractures and injuries
Hip pain
Hip reconstruction and hip replacement (including Anterior Hip Approach)
Labral tear
St. Luke's – The Region's Leader in Anterior Hip Approach
The Anterior Approach is an alternative to traditional hip replacement surgery. This technique approaches the hip joint from the front as opposed to the side or back. Unlike traditional hip surgery, a surgeon can work between your muscles without detaching them from the hip or thigh-bones. These important muscles are left relatively undisturbed and are therefore spared a lengthy healing process. Keeping these muscles intact also helps prevent dislocations. Keeping these muscles intact also helps prevent dislocations. Further, since the incision is on the front side of the leg, you may be spared scar tissue or the pain of sitting.
The Anterior Approach utilizes a technologically advanced table and special instruments. This table allows your surgeon to precisely position your hip for surgery, enabling your surgeon to accurately position the replacement components for proper hip joint mechanics. Special instruments and implant components allow for less tissue disruption, which can shorten the healing process.
Innovative Digital Guidance Technology
St. Luke's orthopedic surgeons are first in the region and third in Pennsylvania to use the new VELYS Hip Navigation System when performing anterior hip replacement surgery. St. Luke's is also second in New Jersey to use the VELYS system.
This innovative, digital guidance technology further enhances the precision that is routinely achieved by St. Luke's orthopedic joint replacement surgeons during this exacting procedure.