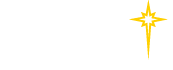 Find a Practice/Location
View All

Non-Invasive Physiatry

Uncovering the Cause of Neck, Low Back and other Musculoskeletal Pain
Non-Invasive Physiatry plays an important role in the care and treatment of patients with neck, low back and spine pain and other pain affecting the muscles, bones and joints.
At St. Luke's, Non-Invasive Physiatry is a facet of the multidisciplinary St. Luke's Comprehensive Spine team. Physiatrist Allison Riedinger, PA-C, provides care in this area. Her goal is to identify the cause of the pain and return patients back to their lifestyle without surgery and without opioid pain medications.
The Non-Invasive Physiatry department works collaboratively with Physical Therapy, Orthopedic Care, Neurosurgery and Pain Management to determine the most appropriate course of treatment and ensure the best possible outcome.
Non-Invasive Physiatry will evaluate the following conditions:
Neck, Low Back and Spine Pain
Hip Pain
Muscle inflammation
Osteoarthritis
Peripheral Nerve Injuries
Sacroiliac Joint Dysfunction
Sciatica
Numbness, Tingling, Weakness in Arms or Legs