News
Health Center in Kutztown Now Open
December 13, 2022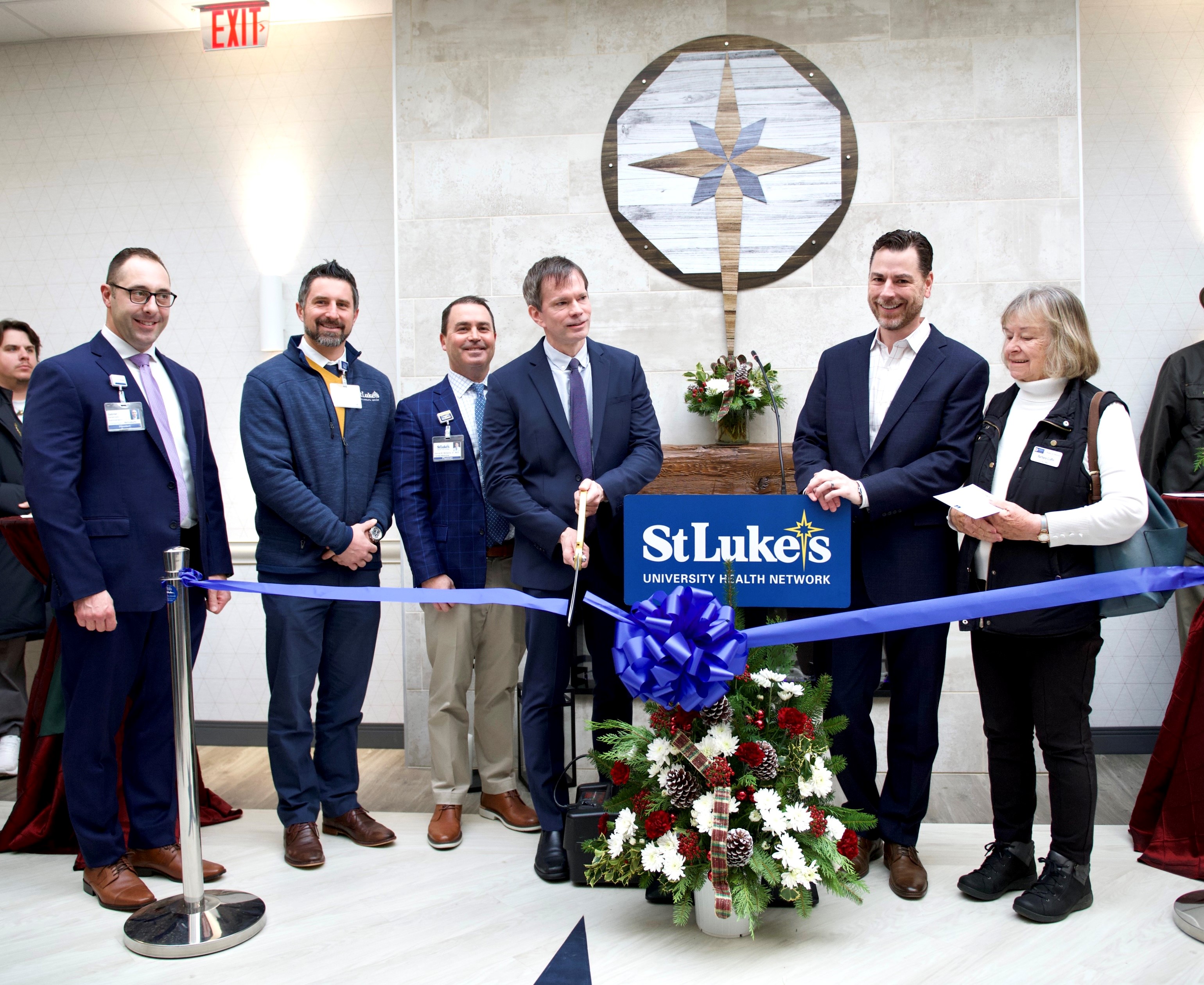 St. Luke's Health Center in Kutztown is now open!
At a ribbon-cutting ceremony held Tuesday, William Moyer, President, West Region & St. Luke's Allentown Campus, thanked the citizens of Berks County for trusting St. Luke's with their health care and everyone who played a part in establishing the new health center.

The brand-new facility, conveniently located at 15065 Kutztown Road, Kutztown. includes physical therapy, women's health, primary care, orthopedics, walk-in lab and x-ray, occupational medicine and walk-in urgent care. "This new center significantly improves healthcare access for the Kutztown community," said Moyer.

St. Luke's Orthopedic Care, St. Luke's OB/GYN Complete Women's Care and St. Luke's Kutztown Primary Care began seeing patients December 5, followed by the opening of St. Luke's CareNow, Physical Therapy at St. Luke's and walk-in Lab and X-ray services December 12.

"By bringing more services, more talent and more expertise to the region, St. Luke's is helping to improve the health care of this entire community," said Dennis McGorry, MD, Chairman of Family Practice at St. Luke's Allentown Campus.

Following remarks by Barbara Coffin, President, Northeast Berks Chamber of Commerce and the official ribbon cutting, guided tours of the facility were offered and refreshments were served.

"This health center is yet another example of St. Luke's ongoing commitment to improving access to quality health care for families in the Lehigh Valley, Berks County and beyond. We are grateful to this community and its leaders for welcoming us to Kutztown," added Moyer.

For more information about the services available at St. Luke's Health Center in Kutztown, or to make an appointment, visit sluhn.org or call 1-866-STLUKES (785-8537).