News
St. Luke's Pediatric Intensive Care Unit is Now Open!
February 19, 2020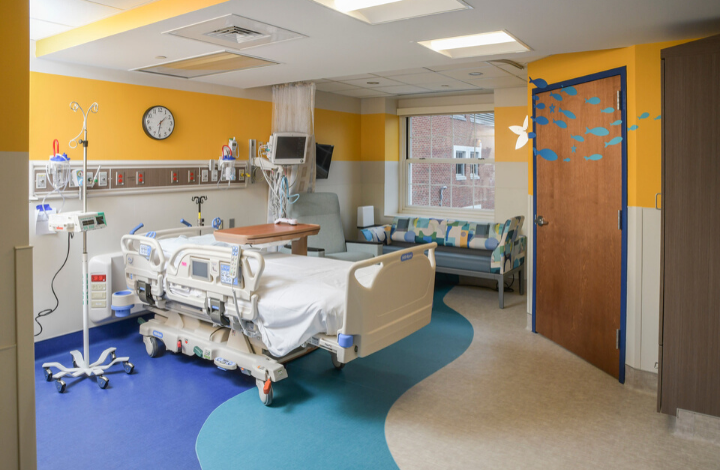 The region's newest Pediatric Intensive Care Unit (PICU) is now open at St. Luke's University Hospital in Bethlehem.
The new, eight-bed unit is part of an $11 million expansion. St. Luke's is dedicated to improving pediatric health care within the region, and providing advanced care to critically ill children close to home.
"We are thrilled that children and their families will be able to remain in the region and within St. Luke's to receive the high quality pediatric critical care that they need," said Glenn Stryjewski, MD, PICU Medical Director.
Staffed with pediatric critical care physicians 24/7, the PICU team collaborates with St. Luke's pediatric subspecialists manage care for children suffering from a variety of serious illnesses including severe respiratory distress, infections, traumatic injury and heart disease. Children are often cared for in the PICU following major surgery. The unit is furnished with the latest technology and has a 2:1 nurse-to-patient ratio, along with nursing stations positioned directly outside each patient room for close monitoring.
Designed with children and families in mind, St. Luke's PICU offers spacious private rooms with homelike amenities. Each room has video game connectivity, color-changing lights, books and toys for patients. The rooms are also equipped with televisions programmed for parents, access to washers and dryers, extra charging ports, showers and a sofa for an "at home" comfortable feeling. We know parents and family members play an integral role in the care team and we welcome your involvement as we care for your child.
As part of its expansion of pediatric care, St. Luke's continues to add pediatric subspecialists to meet the needs of children and teenagers experiencing critical illness or injuries. "These investments in new space and additional pediatric specialists will allow families to keep their children close to home for advanced pediatric care," says Dr. Stryjewski.