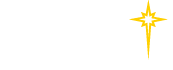 Find a Practice/Location
View All

Pediatric Intensive Care Unit (PICU)

St. Luke's University Health Network has opened an eight-bed Pediatric Intensive Care Unit (PICU) at St. Luke's University Hospital – Bethlehem. This new unit will allow your child to receive advanced care close to home when they need it. The PICU is equipped will all the very latest technologies and is staffed with pediatric critical care intensivists, available 24/7. St. Luke's pediatric intensivists and nurses are specially trained to be sensitive to the needs of children and teenagers who are experiencing critical illnesses or injuries.
The department's mission is to provide specialized, high-quality care to critically ill children and their families while continuing the St. Luke's tradition of delivering personalized and compassionate care close to home.
St. Luke's newly designed PICU offers spacious private rooms with homelike amenities for you and your child. Each patient room will have video game connectivity as well as books and toys for children. Children will be able to request whatever food they like (as long as it's approved for their diet) and will be able to keep snacks or food from home in our in room refrigerators. St. Luke's provides pet therapy for critically ill children, as well as guest appearances from our favorite clown!
Don't worry we didn't forget about the parents! At St. Luke's, we believe parents and family members play an integral role in the care team and we welcome your involvement as we care for your child. Each room has a sofa so you can stay overnight, an area for families to charge devices and work in the room and a separate TV allowing you time to disconnect and rest while your child recovers. A washer and dryer are also available on the unit if needed. Private bathrooms with showers in each room will be available if you want to stay at the hospital.
In addition, for your peace of mind and better clinical care, our nurses are positioned outside of your child's room, so they have the ability to closely monitor your child. For your child's safety, our unit will be locked at all times.
Our support goes beyond the extra amenities - caring for a child in the PICU includes caring for the whole family. When your child is admitted into the PICU it can be scary. Upon discharge, our team will help coordinate your care and will connect you back with your primary care doctor as well as any pediatric specialists with whom your child may need to follow up. Our social workers will help to make sure you and your child are comfortable and prepared for discharge.
We know you have choices and thank you for choosing and trusting St. Luke's Pediatrics for your child's care.