News
Meet Chinenye Nwachuku, MD, Orthopedic Surgeon
March 02, 2020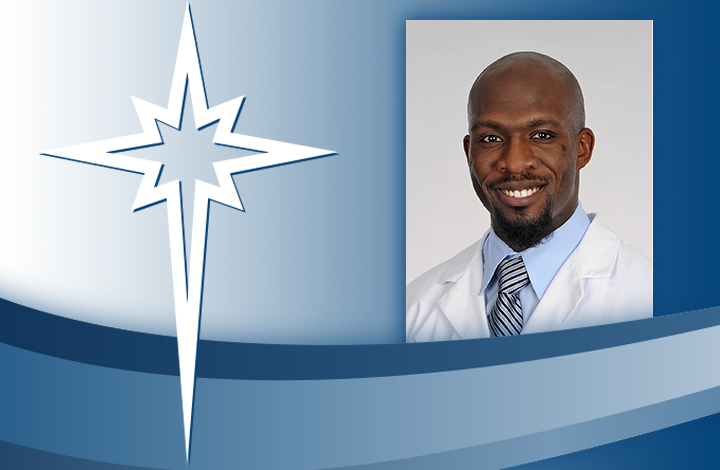 Dr. Nwachuku specializes in joint replacement and orthopedic trauma surgery. Being a surgeon is a humbling profession, he says, from which he continues to reap valuable insights about himself through caring for his patients. He calls the OR, "his sanctuary" and adds that surgery takes a team effort with contributions from residents, nurses and other health care professionals.
Dr. Nwachuku is passionate about understanding and respecting his patients' needs, goals and the timing in having joint replacement surgery, which is essential to their overall health and the treatment effectiveness.
"I let my patients decide when it is time for surgery or something else," he explains. "I respect the fact that it's their body and that they have to make arrangements for coverage at home and at work. Their desires always must come first."
A native of Queens, NY, Dr. Nwachuku graduated from Georgetown University School of Medicine. He completed an orthopedic surgery residency at the former St. Vincent's Hospital and Medical Center, NY, and an orthopedic trauma surgery fellowship at Temple University School of Medicine, Philadelphia. He joined that medical staff at St. Luke's in 2011.
When the New Jersey resident isn't working, he enjoys exercise as well as spending time with his wife and two children, whose sports and musical activities keep the family busy. He makes yearly mission trips to West Africa, land of his ancestors, to provide free surgical care to patients who have suffered traumatic injuries. He calls international orthopedics "my pride and joy."