News
Is It Time To Have Your Hip Replaced?
March 02, 2020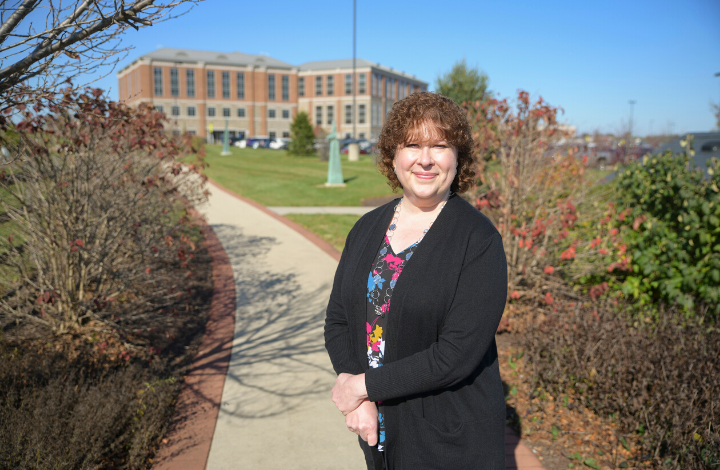 Hip Replacement Decisions Often Come Gradually
After three years of near-constant, severe hip pain, Sheila Kleckner decided it was time for surgery. And today, the avid walker is back on her feet, enjoying her new, artificial hip, and glad to be living agony-free.
"I have Dr. Nwachuku to thank for this," says the practice administrator for St. Luke's Neurosurgical Associates. "This amazing surgeon gave me back my quality of life!"
Orthopedic surgeon Chinenye Nwachuku, MD, of St. Luke's Orthopedic Care, told Sheila during their first appointment he'd wait for her to decide when to have surgery, respecting her pace.
"I'm going to go as conservatively as you want," he said. "The patient and surgeon need to agree at the same time on treatment. There are arrangements to make at home and at work before surgery."
To ease her pain, Sheila initially received steroid shots from pain management specialist Farooq Qureshi, MD, of St. Luke's Spine and Pain Associates, so she could continue trudging her daily two miles through her Bethlehem Township neighborhood.
Bone-on-Bone Arthritis
"Her hip was in pretty bad shape, with bone-on-bone arthritis and an off-center ball and socket that probably started in childhood," says Dr. Nwachuku. "She tolerated that pain for a long time."
He says about half the patients he treats have this degree of discomfort and bone degeneration, and most are willing to suffer for a while before having the joint replaced.
"I love walking, but I knew when it was time," Sheila recalls with a smile, calling her 'native' hip "a train wreck."
"Besides, everyone at work was telling me to get it done."
From Prehab to Rehab
Rehab started even before Sheila had surgery to prepare for recovery. She met with physical therapist Mari Wahlgren, DPT, ATC of Physical Therapy at St. Luke's first to discuss her goals after surgery. "We talked about the layout of her home, location of stairs, furniture and rugs, and her timeline for returning to work," Mari said. "She knew what she wanted."
Dr. Nwachuku replaced Sheila's hip from the front, so he could avoid cutting her muscles, but moving them aside instead to reach and replace the joint. He says this method gets his patient out of bed and walking soon after surgery. He replaced her deteriorated ball and socket with plastic-lined metal parts on Aug. 29, 2019. It should last 20-30 years Nwachuku says.
"Her muscles were healthy because of all of her walking," says her surgeon.
A week later, Sheila shuffled into PT at the Anderson Campus stoked with enthusiasm and relying on mild pain meds only during therapy. "She was anxious to get back moving because she's a walker, and that really helped her progress," Mari notes. "She moved quickly from using a walker to a cane then nothing."
Back on her Feet, Getting Better and Better
Over 11 weeks, Mari worked with Sheila on exercises to increase her endurance, range of motion, strength, gait and balance. Sheila eagerly continued the therapy at home, often aided by her husband Michael.
"She was a good patient," Mari says. "She was diligent and easy to work with."
It continues to pay off for Sheila. She's back to her evening walks, building up towards her daily two-mile goal. "Everyone is amazed at how well I'm doing," she exclaims. Even her 85-year-old mother, who lovingly kids her, "You got a new hip before me!"
Sheila says she's not looking back, just moving forward with no regrets of waiting and a lot of healthy, pain-free miles of walking ahead of her.