News
COVID Vaccination Update 12/30/2020
December 30, 2020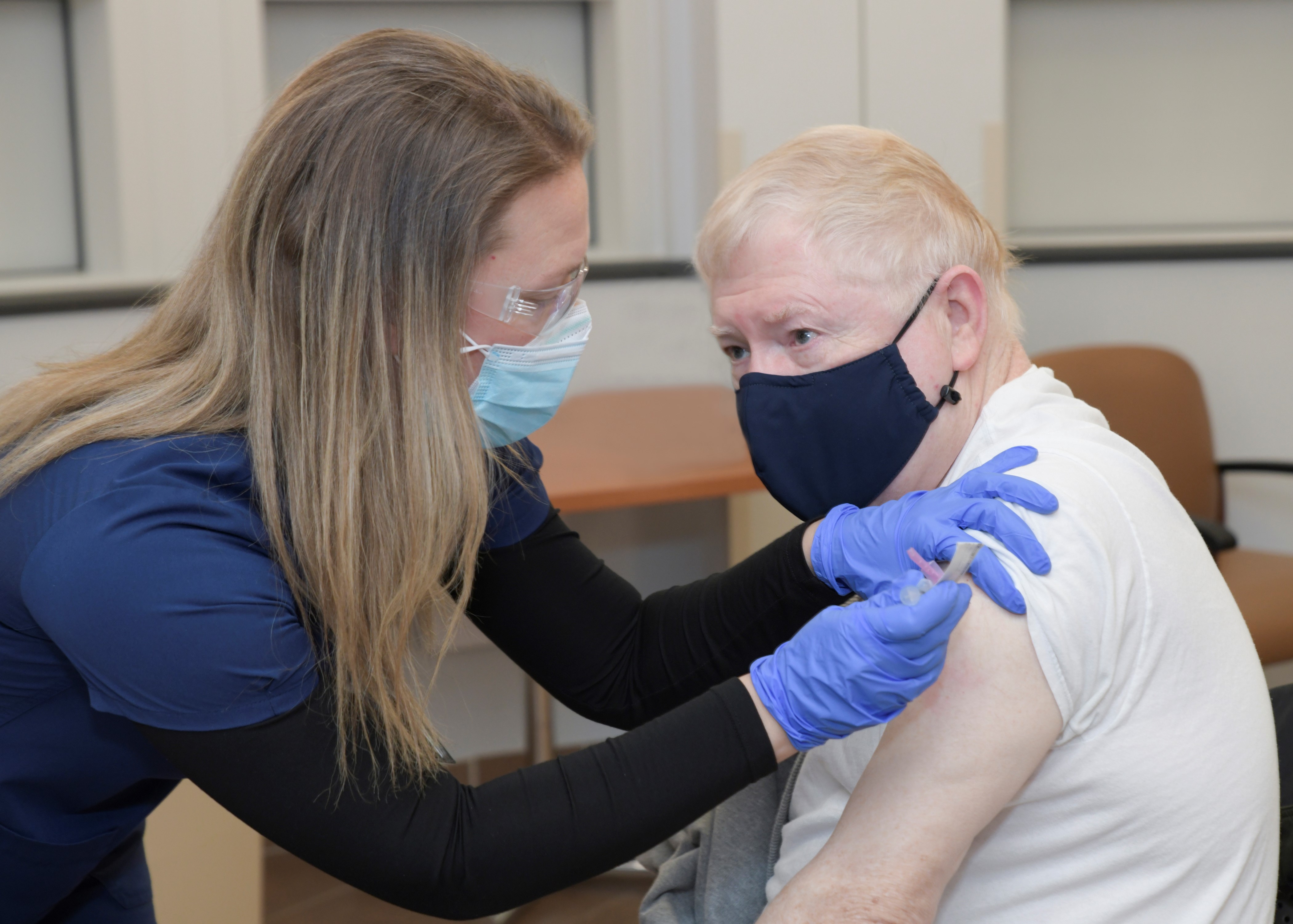 As of this AM, St. Luke's has received approximately 22,000 doses of the vaccines to date from both Pfizer and Moderna. Shipments were for the first dose, only, and we anticipate getting the second series in a few weeks. All of our healthcare employees at all campuses including our NJ facility have been offered the vaccine. St. Luke's is not mandating that everyone take it, but most are. Employees do not need to provide a reason for declining the vaccine. Every individual who receives the first dose is also being scheduled to receive the second dose within 3 to 4 weeks per government guidelines.
Medical first responders and independent physicians affiliated with St. Luke's (including behavioral health practitioners and dentists) have been provided updates and details on how to get the vaccine. Local independent physicians unaffiliated with St. Luke's can also get more information through our St. Luke's Care Network department. St. Luke's has vaccinated approximately 9,000 people.
Michael Conrad, DMD a 69-year-old dentist in the area says he wants to protect his patients and family. "With having my own dental practice, I've taken great steps in ensuring patient safety from installing UV air sanitation to replacing carpeting with vinyl flooring for thorough cleaning. I'm also a Type 2 diabetic and I feel this vaccine is a great help in keeping me safe along with everyone around me."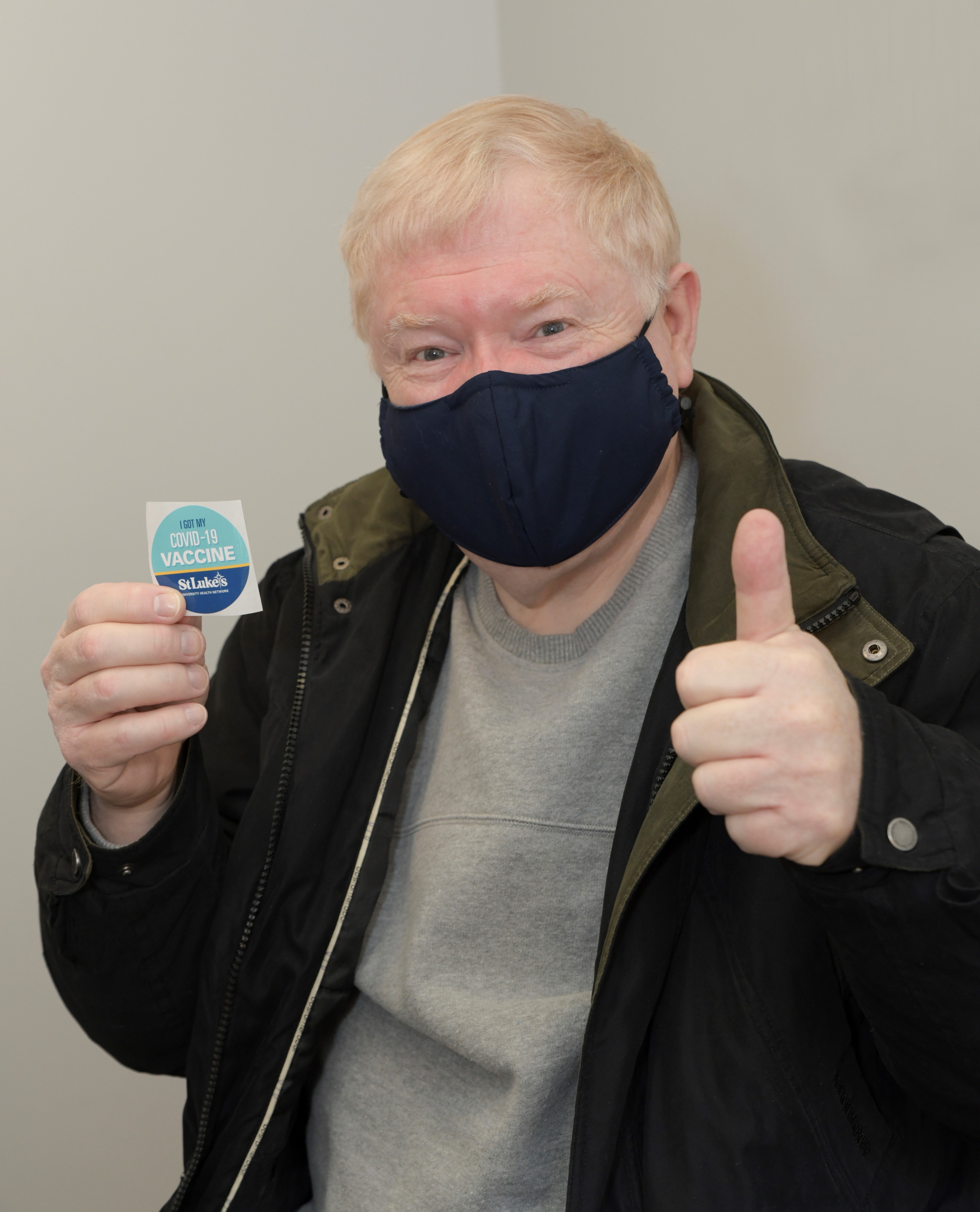 St. Luke's is following CDC Guidelines in rolling out the vaccines, The second round of vaccines will be for essential workers such as teachers, police and firefighters, while the third round of vaccines is for adults with high-risk medical conditions and those age 65 and over.
"Vaccines are an important tool in the prevention and spread of diseases like COVID-19. While the vaccine is not mandatory, St. Luke's medical leadership recommends the vaccine as an effective way to protect against COVID-19. It is not a cure, however, and we must remain vigilant and continue our infection prevention practices such as masking and social distancing," states Dr. Jeff Jahre, Senior Vice President, Medical Affairs, St. Luke's University Health Network .
For more information about COVID-19 and the COVID vaccination, visit https://www.slhn.org/covid-19 and follow us on social media.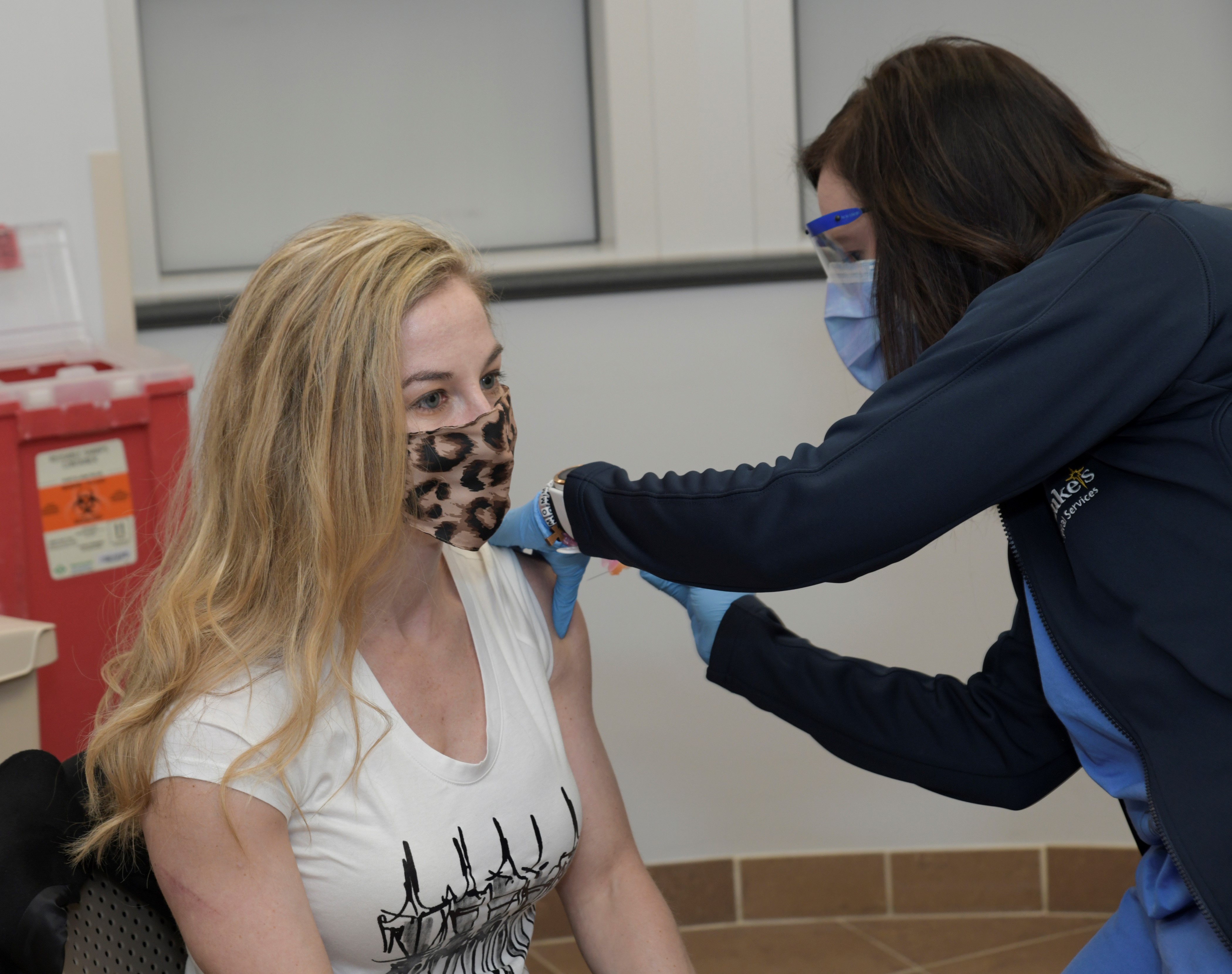 Jackie Owens, Vice Chair for the Department of Dental Medicine at Lehigh Valley Health Network: "I want to protect my patients and family which is why I got the vaccine. I'm also a Type 1 diabetic."
Media Contact: Erica Line, Marketing & Public Relations, 267-625-1237
erica.line@sluhn.org
About St. Luke's
Founded in 1872, St. Luke's University Health Network (SLUHN) is a fully integrated, regional, non-profit network of more than 16,000 employees providing services at 12 hospitals sites and 300+ outpatient sites. With annual net revenue in excess of $2.5 billion, the Network's service area includes 11 counties: Lehigh, Northampton, Berks, Bucks, Carbon, Montgomery, Monroe, Schuylkill and Luzerne counties in Pennsylvania and Warren and Hunterdon counties in New Jersey. Dedicated to advancing medical education, St. Luke's is the preeminent teaching hospital in central-eastern Pennsylvania. In partnership with Temple University, St. Luke's established the Lehigh Valley's first and only regional medical school campus. It also operates the nation's longest continuously operating School of Nursing, established in 1884, and 38 fully accredited graduate medical educational programs with 347 residents and fellows. St. Luke's is the only Lehigh Valley-based health care system to earn Medicare's five- and four-star ratings (the highest) for quality, efficiency and patient satisfaction. St. Luke's is both a Leapfrog Group and Healthgrades Top Hospital and a Newsweek World's Best Hospital. U.S. News & World Report ranked St. Luke's #1 in the Lehigh Valley and #6 in the state. Three of IBM Watson Health's 100 Top Hospitals are St. Luke's hospitals. St. Luke's University Hospital has earned the 100 Top Major Teaching Hospital designation from IBM Watson Health eight times total and six years in a row. St. Luke's has also been cited by IBM Watson Health as a 50 Top Cardiovascular Program. Utilizing the Epic electronic medical record (EMR) system for both inpatient and outpatient services, the Network is a multi-year recipient of the Most Wired award recognizing the breadth of the SLUHN's information technology applications such as telehealth, online scheduling and online pricing information. St. Luke's is also recognized as one of the state's lowest cost providers.