News
Meet Matthew Brown, MD of St. Luke's Orthopedic Care
September 18, 2019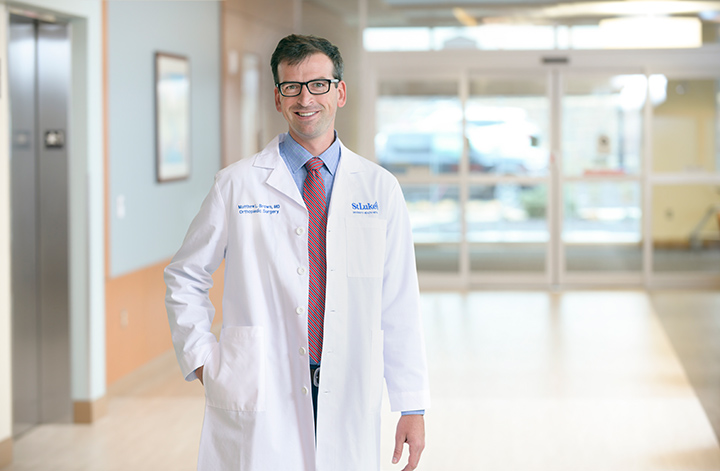 Dr. Brown specializes in knee and hip replacements, including the anterior hip approach. Before recommending any surgery, Dr. Brown explores non-surgical treatment options with patients with arthritis and other orthopedic issues that may provide pain relief and improve their quality of life.
"I enjoy getting to know my patients so I can understand how their condition affects their lives, so we can decide together which option best fits their individual goals," he explains. "Ultimately, I strive to help patients get back on their feet to resume the activities they enjoy."
Dr. Brown earned his medical degree from the University of Rochester School of Medicine and Dentistry, New York, performed his residency in orthopedic surgery at Wake Forest Baptist Medical Center, North Carolina, and completed fellowship training at Scripps Clinic, California. He is a member of the American Academy of Orthopedic Surgeons and the American Association of Hip and Knee Surgeons.
In his spare time, he enjoys playing golf, working on home improvements and spending time with his family and friends.