News
Meet Gregory Carolan, MD, Orthopedic Surgeon
December 05, 2019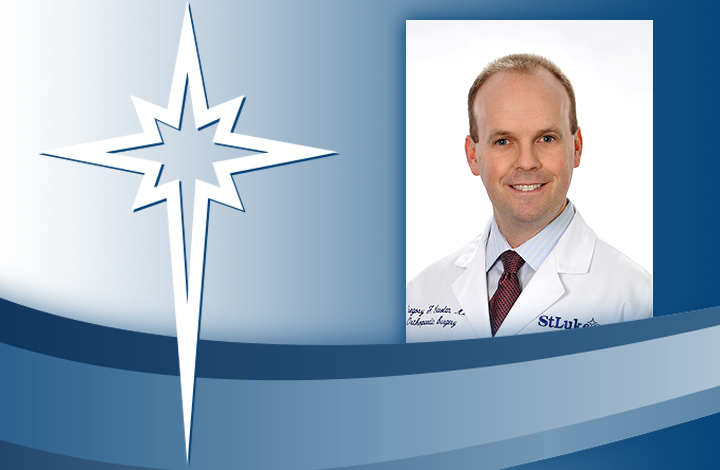 Dr. Carolan's goal is to provide the highest level of surgical orthopedic care to patients in the Lehigh Valley community so they don't have to travel to Philadelphia or New York. "I aim to understand each one of my patients and how their current problem for which they are seeking treatment is affecting their life," he says. "I take great pride in developing an individual treatment plan with my patients and executing that plan in the most practical and scientifically based way as possible."
Before performing each shoulder replacement surgery, Dr. Carolan does extensive, meticulous planning using CT scans and proprietary software, called Blueprint. This unique technology generates 3D "virtual reconstruction" images of the shoulder to show deformities, provide sizing and measure angles and orientation to ensure the new implant is performed as precisely as possible. Because of his extensive expertise in this technique, he teaches it to orthopedic surgeons domestically and internationally.
Dr. Carolan joined St Luke's University Health Network in 2008 and serves as the chief of Orthopedic Sports Medicine and Shoulder Surgery as well as the associate program director for the St. Luke's Orthopedic Surgery Residency program. He is board certified in both general orthopedics and orthopedic sports medicine.
"My clinical expertise includes sports and non-sports related injuries of the shoulder and knee with a special interest and experience in shoulder replacement (arthroplasty) and shoulder reconstruction," Dr. Carolan explains. "Over the past ten years I have and continue to serve as a faculty member at multiple international conferences teaching state of the art care for shoulder and knee problems."
He earned his medical degree at Rutgers Robert Wood Medical School in New Jersey and did an orthopedic surgery residency training at the University of Pennsylvania. He then completed fellowship training at the University of California San Diego in orthopedic sports medicine. While there, he served as an assistant team physician for the San Diego Padres and the San Diego State Aztecs and currently is the team physician for several local high schools and colleges.
Born and raised in the Philadelphia suburbs, he currently lives in Lower Saucon with his wife and two children. He is active in publishing peer-reviewed literature, running clinical trials and lecturing for various organizations.
Dr. Carolan's interests outside of medicine include golf, fishing and spending time with his family.