News
High School Combine and Middle School Clinic at St. Luke's March Mayhem Football Weekend
April 01, 2019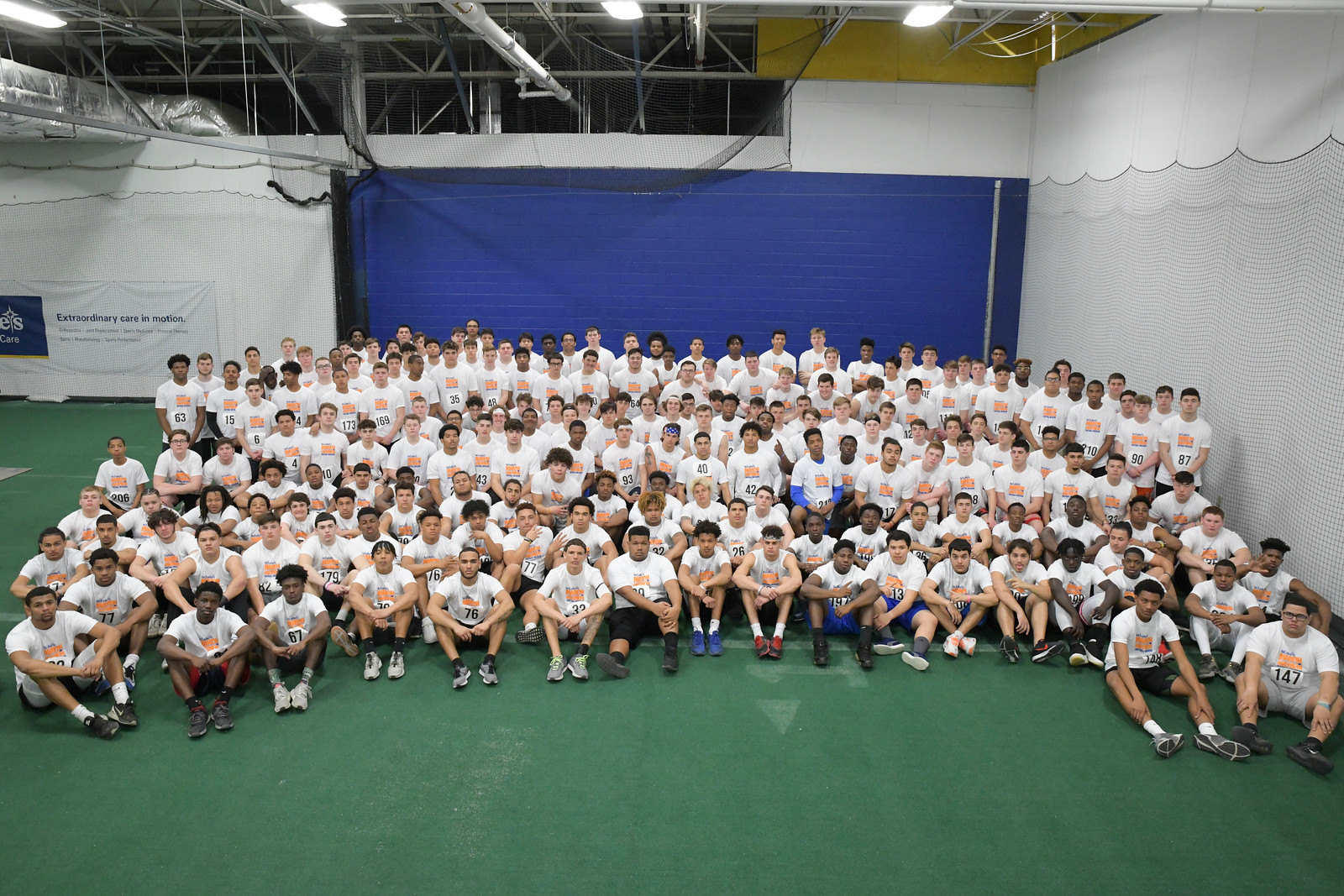 During a month best known for its basketball madness, St. Luke's Fitness & Sports Performance hosted its first St. Luke's March Mayhem Football Weekend on March 30 and 31.
The March Mayhem Football Weekend featured two events – a High School Combine and a Middle School Football Skills & Drills Clinic.
"March Mayhem Football Weekend is designed to bring a football spin to March Madness," says St. Luke's Community Ambassador Bobby McClarin. "St. Luke's will unite student-athletes from across the region in a fun, competitive forum designed to bring out the best in individuals and teams as they compete in NFL Combine events and participate in skills and drills programming."
This event was produced by St. Luke's Fitness & Sports Performance and is coordinated by McClarin and fellow St. Luke's community ambassador Mike Cerimele. It was held at the St. Luke's Fitness & Sports Performance Center – West End at 501 Cetronia Road in Allentown.
The High School Combine – open to athletes in grades 9 through 11 – was held on Saturday, March 30, from 10 am to 2 pm. Participants were tested in the 40-yard dash, broad jump, vertical jump, kneeling medicine ball toss and pro agility.
"High school student-athletes will be able to benchmark their individual performance against other athletes from across the Lehigh Valley and beyond," McClarin says. "All participants can use their results in the recruiting process if solicited by college coaches and for bragging rights."
Top performers were awarded Sneaker King gift cards and football apparel. Individual scoring was totaled and top-performing teams from the combine events along with the school that takes first in the speed sled race rewarded with Gilman Gear football equipment, Perform Better speed sleds, Gatorade products and more.
Guest speakers at the combine included Jimmy Terwilliger, head football coach at East Stroudsburg University; Buddy Green, retired defensive coordinator at the U.S. Naval Academy; and Joe Speed, former defensive backs coach at Georgia Tech and former U.S. Marine Corps officer.
The Middle School Football Skills & Drills Clinic was held on Sunday, March 31, from 1 pm to 3:30 pm. Athletes in grades 5 through 8 participated in drills led by former and current college players and coaches.
"The drills are designed to drive home the importance of mastering the fundamentals that lead to success," McClarin notes.