News
St. Luke's "Well-Oiled Machine" Treats and Monitors Concussed Soccer Players
April 09, 2018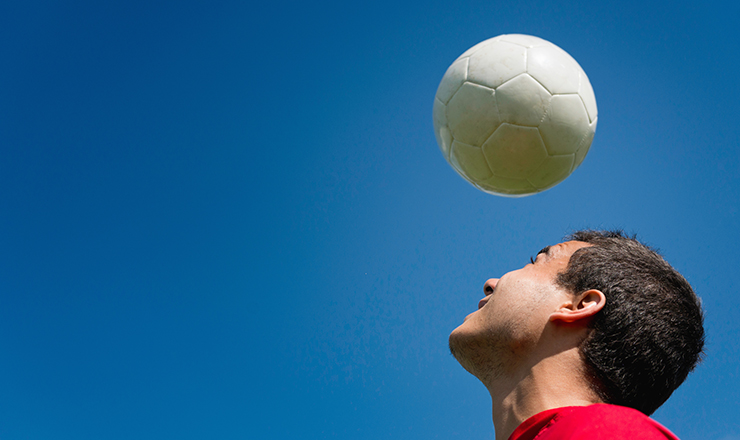 When the United States Soccer Federation changed its rules to ban heading for all players 10 and under during games and practices, and to limit heading for 11-13-year-olds to no more than 30 minutes of week, and no more than 15-20 headers per player per week, some soccer coaches met the directive with disbelief.
Doctors and medical personnel who deal with concussed athletes on a daily basis met the new rule with applause.
Concussions are a mild form of traumatic brain injury (TBI) can be caused by a bump to the head or from anything that causes the head to rapidly move back and forth.
Heading the ball is a culprit in concussions not just because of the force presented by the ball, but the neck muscles in younger athletes generally are not strong enough to brace properly.
"A young child's brain has relatively smaller volume and hence more possible movement inside the skull," cautions Dr. Maheep Vikram, Primary Care Sports Medicine, St. Luke's Orthopedic Care, and a concussion specialist who is part of the St. Luke's Concussion Program.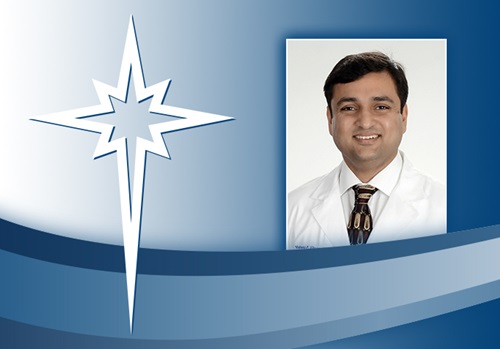 Dr. Vikram explains that nerve myelination – the process through which the brain matures – is incomplete in younger athletes, and warns that concussions may delay or otherwise impair brain cell repair and maturity.
"Soccer is going in the right direction with the rule changes for heading," adds Jim Reidy, St. Luke's Sports Medicine Director, East, N.J. Region. "I myself have a 10-year-old who is almost at the age where he can start heading. Concussion management is starting to limit an athlete's exposure not only in football, but now in soccer."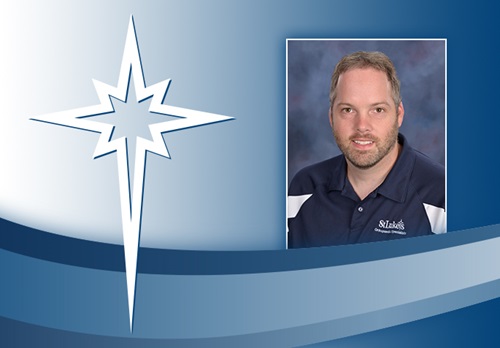 Reidy says that the he sees more severe concussions in soccer with young female soccer players.
Some players have begun wearing headgear in attempt to add an extra layer of protection for their brains, but Dr. Vikram says those haven't been proven effective.
Another concern with heading, especially for younger players, is when they challenge for the ball and accidentally head each other. There are even more cases of trying to head at inappropriate times, like using the head to challenge for the ball when it is below shoulder level, sometimes even below hip level.
"Think about a goalie punting the ball," Reidy says. "The ball hits their heads with that force."
"Generally speaking, there is a higher risk of sustaining concussion when you are not prepared for an impact compared to purposeful heading," Dr. Vikram says.
St. Luke's Concussion Program is specifically designed to identify and treat concussion through a multidisciplinary approach that starts with athletic trainers on the frontlines who are trained in recognition and on-field assessment of concussion, symptom-monitoring, neuro-cognitive test administration, and supervision of return-to-play protocols.
Primary care sports physicians like Dr. Vikram routinely see a high volume of sports concussion injuries and help guide the treatment and return-to-play process.
Support also is available through physical and occupational therapists, neuropsychologists, neurologists and other specialists like speech and language pathologists to guide the rehabilitation process.
"The team works like a well-oiled machine focused on providing the best concussion care for our athletes," Dr. Vikram says.
About St. Luke's
Founded in 1872, St. Luke's University Health Network (SLUHN) is a fully integrated, regional, non-profit network of 14,000 employees providing services at 10 hospitals and over 300 outpatient sites. With annual net revenue of $1.9 billion, the Network's service area includes 10 counties: Lehigh, Northampton, Berks, Bucks, Carbon, Montgomery, Monroe and Schuylkill counties in Pennsylvania and Warren and Hunterdon counties in New Jersey. Dedicated to advancing medical education, St. Luke's is the preeminent teaching hospital in central-eastern Pennsylvania. In partnership with Temple University, St. Luke's created the region's first and only regional medical school campus. It also operates the nation's longest continuously operating School of Nursing, established in 1884, and 28 fully accredited graduate medical educational programs with 226 residents and fellows. St. Luke's is the only health care system in central-eastern Pennsylvania to earn Medicare's five-star rating (the highest) for quality, efficiency and patient satisfaction. St. Luke's has earned the 100 Top Major Teaching Hospital designation from IBM Watson Health (formerly Truven Health Analytics) repeatedly – six times total and four years in a row including 2018. It has also been cited by IBM Watson Health as a 50 Top Cardiovascular Program. Utilizing the EPIC electronic medical record (EMR) system for both inpatient and outpatient services, the Network is a multi-year recipient of the Most Wired award recognizing the breadth of the SLUHN's information technology applications such as telehealth, online scheduling and online pricing information. St. Luke's is also recognized as one of the state's lowest cost providers.