News
St. Luke's Athletic Trainer Travels with Olympic Development Soccer Team
March 15, 2018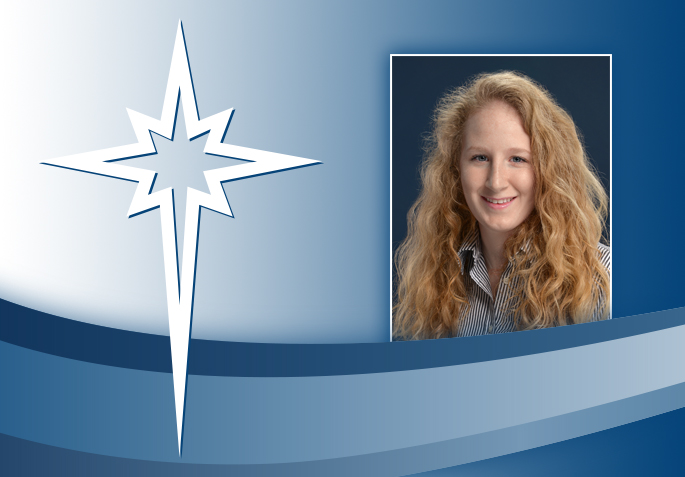 Cheree Iadevaia enjoys the distinction of being selected as the Athletic Trainer traveling with an elite regional soccer team. Iadevaia, the St. Luke's Athletic Trainer assigned to Easton Area High School, is now also serving as the Athletic Trainer for the Olympic Development Program Team - East Region. Iadevaia and the team are now in Ireland and will be until March 19.
The Olympic Development Program – ODP – is an effort by U.S. Youth Soccer to identify and develop the top talent as a pathway to the U.S. National Team programs. It is the highest level of play before a player makes a national team.
The team Iadevaia works with is a mixed 2002/2003 age group, or 15U girls.
"This is obviously a huge honor," said Iadevaia, who has been working with ODP teams since her undergraduate days at Lasell College in Newton, Mass. when one of her professors was the Head Athletic Trainer for Region I, which has since been re-designated as the East Region.
Iadevaia is working hands-on with the players doing everything from the evaluation and treatment of injuries to recovery sessions.
"I was able to work with ODP from 2009 through 2011 as an undergraduate at their summer camps, usually for two or three weeks in July at the University of Rhode Island," Iadevaia said. "I've been involved with them ever since."
Here in the Lehigh Valley, Iadevaia works with the athletic teams at Easton Area High School. She expects to start working with the Lehigh Valley United girls this summer.
"I wasn't a soccer athlete myself, but I just fell in love with the sport," she said. "Even my clinical rotations as an undergraduate didn't involve much soccer, but I saw how great of an opportunity it was. I knew right away it was something I wanted to get involved with because of the potential future opportunities to work with them professionally as an Athletic Trainer."
Iadevaia, originally from Warwick, R.I., received her master's degree at the University of South Dakota and worked at a local high school in Idaho for four years before moving back east to be closer to home. Even while away, she managed to stay involved with the East Region and traveled to work various ODP camps.
Last summer's East Region ODP camp took place at Kutztown University, which utilized players selected from the various state associations within the region, which include New England and the Mid-Atlantic areas. Top performing players are identified and placed in the regional pool where they are eligible for various regional, inter-regional and national training sessions. This allows further exposure for potential international team travel and national team placement.
"I've been working with soccer players at the ODP level ever since I started with the sport," she said. "I essentially started with the best."
Iadevaia said that because the players are on a pathway designed to make selection to the U.S. National Team possible, they're more receptive to accepting an injury diagnosis and doing everything possible to return-to-play in the safest, most efficient manner.
"Sometimes, we see athletes who are just so-so with rehabilitating an injury or don't give 100 percent," she said. "These ODP players have a strong work ethic because they see the bigger picture. They realize the potential of an injury, and how a further injury may hold them back."
In Ireland, the ODP team will train with and play matches against local Irish clubs. Iadevaia will provide Athletic Training services during training sessions, pre- and post-competition, and during recovery sessions.
Media Contact:
Brenda Hageter, Media Relations, (484)-526-3051, Brenda.hageter@sluhn.org
About St. Luke's
Founded in 1872, St. Luke's University Health Network is a fully integrated, regional, non-profit network of 14,000 employees providing services at 10 hospitals and over 315 outpatient sites. With annual net revenue of $1.9 billion, the network's service area includes 10 counties: Lehigh, Northampton, Carbon, Schuylkill, Bucks, Montgomery, Berks and Monroe counties in Pennsylvania and Warren and Hunterdon counties in New Jersey. Dedicated to advancing medical education, St. Luke's is the preeminent teaching hospital in central-eastern Pennsylvania. In partnership with Temple University, St. Luke's created the region's first and only regional medical school campus. It also operates the nation's longest continuously operating School of Nursing, established in 1884, and 28 fully accredited graduate medical educational programs with 226 residents and fellows. St. Luke's is the only health care network in central-eastern Pennsylvania to earn Medicare's five-star rating (the highest) for quality, efficiency and patient satisfaction. Repeatedly, including 2018, St. Luke's has earned the 100 Top Major Teaching Hospital and 50 Top Cardiovascular Program designations from IBM Watson Health (formerly Truven Health Analytics). St. Luke's, utilizing the EPIC electronic medical record (EMR) system, is a multi-year recipient of the Most Wired award recognizing the breadth of St. Luke's information technology applications such as telehealth, online scheduling and online pricing information. St. Luke's is also recognized as one of the state's lowest cost providers.