News
LVU Players and Coaches receive advice and training from St. Luke's Fitness & Sports Performance experts
October 24, 2017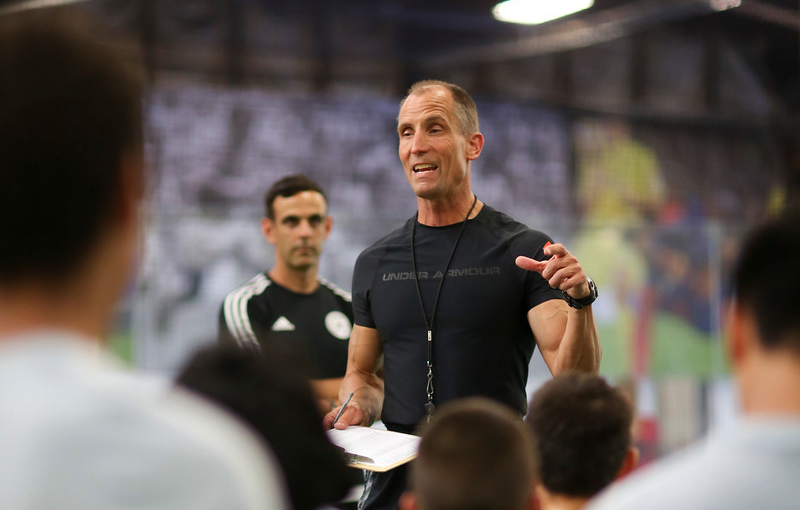 John Graham, Senior Director, St. Luke's Fitness & Sports Performance, has developed testing and training programs that will help Lehigh Valley United identify players based on speed, agility, quickness and strength that fit within the frameworks of USA Soccer's player identification process.
Graham has been working with Greg Ramos, Executive Director of LVU, for the past two years to provide sports performance testing and enhancement training along with a coaching education program for sports performance.
While the program initially revolved around the player in LVU's Player Development Leagues team, it is working its way down the chain through the addition of two of Graham's colleague's at St. Luke's, Jeff Baker, Director of Sports and Human Performance, and Will Geosits, Exercise Specialist/Sports Performance Coach.


"For player identification, all of USA Soccer's affiliates were being asked to identify players not just on their skills, but on quantifiable sports performance measures," said Graham, who trains or has trained a multitude of Olympic, professional, college and high school athletes in all sports.
"USA Soccer didn't have definite criteria for how it needed to be done, but I know the screening we offered was exactly what Greg Ramos was looking for," Graham explained.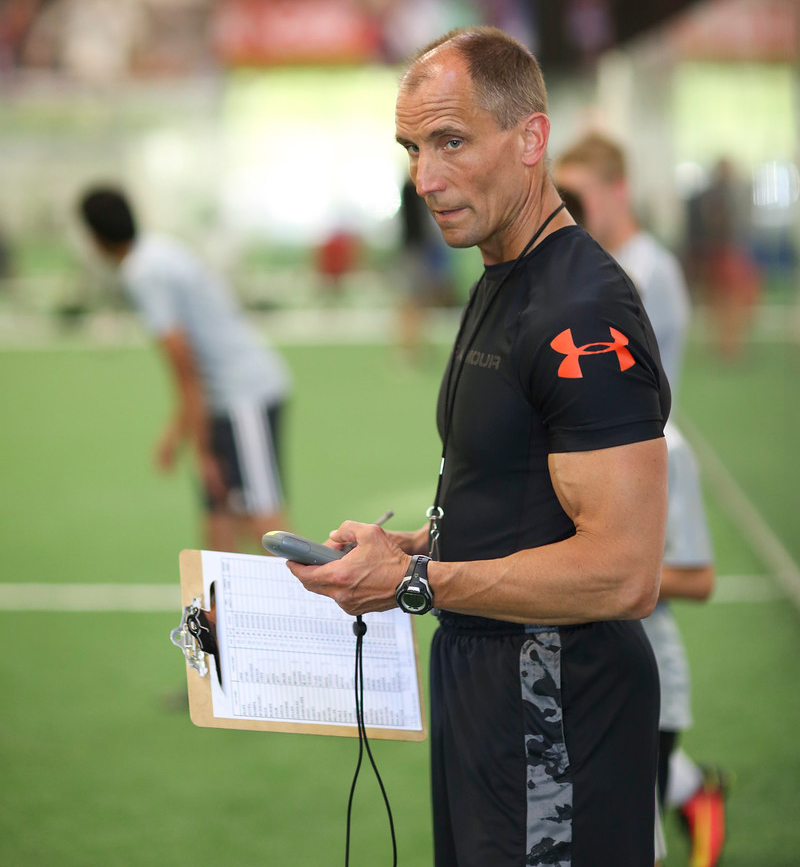 Baker and Geosits first tested the PDL players for a variety of factors to determine a baseline for their performance level, measuring both horizontal and vertical explosive power, speed and acceleration, and agility, the ability to change direction, start, stop and reaccelerate, as well as Functional Movement Screening (FMS ™), balance testing and ankle mobility.
He explained that such testing allows the St. Luke's sports medicine team to identify an athlete's potential for injury as well as use the results as to establish a baseline that serves as a critical tool in determining return-to-play from injury.
"At the PDL level, we did speed and agility training, Baker and Geosits provided a comprehensive in-season training program to maximize strength, power and balance," he added.
Beyond the testing, Graham developed a coaching education video so that the coaching staff can incorporate various types of warmups and performance training movements within the actual practice schedule.
Media Contact:
Sam Kennedy, Corporate Communications Director, 484-526-4134, samuel.kennedy@sluhn.org
About St. Luke's
Founded in 1872, St. Luke's University Health Network (SLUHN) is a non-profit, regional, fully integrated and nationally recognized network providing services at seven hospitals and more than 270 outpatient sites. The network's service area includes Lehigh, Northampton, Carbon, Schuylkill, Bucks, Montgomery, Berks and Monroe counties in Pennsylvania and in Warren County in New Jersey. Dedicated to advancing health education, St. Luke's operates the nation's oldest School of Nursing and 23 graduate medical educational programs and is considered a major teaching hospital, the only one in the region. In partnership with Temple University, St. Luke's created the region's first Medical School. Repeatedly, including 2017, St. Luke's has earned Truven's 100 Top Major Teaching Hospital designation as well as 50 Top Cardiovascular program in addition to other honors for clinical excellence. St. Luke's is a multi-year recipient of the Most Wired award recognizing the breadth of St. Luke's information technology applications such as electronic medical records, telehealth, online scheduling and pricing information. St. Luke's is also recognized as one of the state's lowest cost providers in comparison to major teaching hospitals and other health systems.