News
Dr. Nicholas Crognale Joins St. Luke's Orthopaedic Specialists
March 07, 2016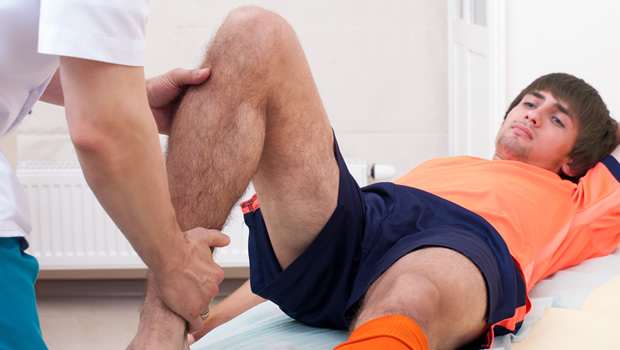 Fellowship-trained primary care sports medicine physician Nicholas Crognale, DO, has joined St. Luke's Orthopaedic Specialists' practice in Phillipsburg, New Jersey. A graduate of Muhlenberg College and Lake Erie College of Osteopathic Medicine, Dr. Crognale completed his residency training in family medicine and his fellowship training in primary care sports medicine at St. Luke's University Hospital in Bethlehem and joined St. Luke's Orthopaedic Specialists this past summer. Dr. Crognale has worked as a team physician for a number of area high schools and colleges and is excited to now be seeing patients at the St. Luke's Bone and Joint Center in Phillipsburg, along with Gbolabo Sokunbi, MD and Brian George, MD.
Dr. Crognale will be providing care for acute injuries and overuse injuries in athletes and non-athletes, concussion management, return-to-play decisions after illness or injury and care for athletes with acute and chronic illnesses
New patients are welcome. Call 908-859-8884 to schedule an appointment or request an appointment online at www.sluhn.org/orthospecialists.