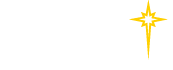 Find a Practice/Location
View All

Veterans Health Care at St. Luke's

WELCOME! St Luke's University Health Network is here to support your physical and behavioral health needs, just as you or a family member have supported America. We do this with the participation and coordination of the health plans below.
NOTE: All St. Luke's providers are "in-network" for these plans.
Are you currently enrolled with a TRICARE or VA Community Care Network (VA CCN) plan? If you are unsure, click the following links for eligibility and enrollment information. These links will provide you guidance to enroll in the plan most appropriate for your needs:
Important: For VA CCN members, you must contact your local Veterans Affairs Medical Center (VAMC) to receive a referral before seeking care at St Luke's hospitals or with St Luke's physicians. The VAMC will inform you of your eligibility.