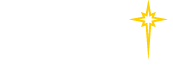 Find a Practice/Location
View All

Patients and Visitors are Top Priority
at St. Luke's
Quality, convenience and personal service are the hallmarks of the St. Luke's University Health Network experience. We are dedicated to providing our patients and visitors with excellent quality clinical care delivered with outstanding customer service. Our Patients & Visitors section is designed to make your visits to our hospitals as easy and stress-free as possible. Choose topics below for helpful information about the hospital facility you are visiting.
Visiting our Locations
Have comments or suggestions?
We are open to any suggestions you may have for service improvements, and you should feel free to contact the department manager should you have questions or concerns regarding the care you or your family have received. Learn more about this policy.
To express your concern, contact us in writing, in person, over the telephone or by email.
See Contact Us for addresses, telephone numbers, directions and an on-line contact form.