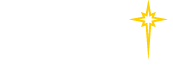 Find a Practice/Location
View All

Make an Appointment

Call
484-526-1735
or fill out the form below to request an appointment.
St. Luke's Orthopedic Care knows how important it is to be seen quickly. That's why we're guaranteeing appointments with our orthopedic doctors.*
St. Luke's Orthopedic Care provides extraordinary care with a patient-centered approach. It's what we call Extraordinary Care in Motion.
Why choose St. Luke's Orthopedic Care? Here's why:
We're close to you. St. Luke's offers convenient locations throughout the region.
Evening hours allow greater access to an orthopedic doctor at the time most convenient for you.
St. Luke's Orthopedic Care physicians have extensive experience and specialized training in specific areas of expertise.
St. Luke's Orthopedic Care believes surgery should be the last resort. If you're seeking a second opinion about whether to have orthopedic surgery, come see us.
St. Luke's is a top performer, having been recognized by U.S. News & World Report's Best Hospitals Study as a Higher Performer in Orthopedics.
*Same day appointments within one business day of the initial phone call. Please note that we will do our best to accommodate your specific request based on location and provider. In order to meet the urgency of your needs, you may be asked to see a different orthopedic surgeon than requested at any one of our various office locations.
Award-winning Care