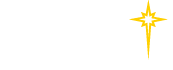 Find a Practice/Location
View All

Make an Appointment

Call
484-526-1735
or fill out the form below to request an appointment.
Need Orthopedic Immediate Care? See an Orthopedic doctor within 24 hours.
Many orthopedic injuries have an improved outcome when they are evaluated and treated early. St. Luke's Orthopedic Immediate Care service provides urgent, immediate access for patients with problems involving the muscles, bones and joints, including early morning and evening appointments.
Delayed treatment can often cause worsening of an injury, and most orthopedic problems involve a significant amount of pain. Orthopedic Immediate Care allows our team to start managing pain IMMEDIATELY which goes a long way toward alleviating anxiety and promoting healing.
"We take the time to know who our patients are and how they live. We believe in providing the best possible outcome, every patient, every time."
—William De Long, MD
Award-winning Care
Award-winning Care