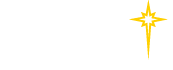 Find a Practice/Location
View All

Trauma

St. Luke's trauma team is led by four fellowship-trained orthopedic traumatologists and supported by orthopedic specialists in spine, sports medicine and hand, wrist and elbow surgery. The trauma team supports St. Luke's Adult Level 1 Trauma Center at St. Luke's University Hospital, Bethlehem and is specially trained to evaluate and treat the following conditions:
Trauma fractures- complex pelvic and acetabular injuries
Periarticular fracture
Periprosthetic fracture
Delayed unions, non-unions and malunions
Fragility fractures are nearly an epidemic in the U.S. where more than two million occur each year. Given the nation's aging population, the number of Americans with osteoporosis or low bone density is expected to continue to increase significantly over the next few years.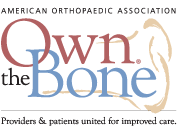 Beginning in 2011, St. Luke's Orthopedic Specialists at St. Luke's University Hospital, Bethlehem joined with other leading hospitals in the nation to become an "Own the Bone" hospital. Established by the American Orthopedic Association and the National Osteoporosis Foundation, Own the Bone is a national quality improvement program designed to promote bone health and best practice in the care and treatment of patients with fragility fractures. Recognized in national media as an early proponent and star performer in this effort, St. Luke's employs a collaborative, multi-specialty approach to managing and treating patients' underlying bone health after a fracture with the goal of preventing recurrence. For example, St. Luke's orthopedic surgeons regularly consult St. Luke's Endocrinology Associates to work with patients to identify what might have caused a fracture and to provide necessary outpatient follow up care designed to prevent future fractures. Through the use of recognized protocols and benchmarking, Own the Bone hospitals, such as St. Luke's, are moving "fragility practice" forward.
Night of Heroes