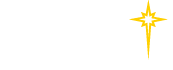 Find a Practice/Location
View All

Team Athletic Services

Athletic Trainers
St. Luke's has assembled a team of highly qualified licensed athletic trainers that will work with your athletic program and your athletes to set a new standard for comprehensive training and sports medicine services. As part of St. Luke's University Health Network, your school's licensed athletic trainer(s) will provide and/or coordinate the following services:
Fast track access to the region's best hospitals (6), emergency rooms (4) and adult level 1 trauma center
Fast track access to St. Luke's orthopedic surgeons
Fast track access to St. Luke's Primary Care Sports Medicine physicians
Fast track access to St. Luke's cardiologists, neurologists and other specialists
Daily practice and game coverage, injury evaluations and management of your school's athletic training program
Annual athletic physicals and ongoing communication with team physician
24-hour on-call service for all schools
Access to St. Luke's Saturday Morning Fall Athletic Injury Clinics
Education and instruction for students/coaches and parent organizations
Sport-specific instruction and development of pre-season, in-season and off-season conditioning for athletes
CPR/AED training for coaches
Team Physicians
St. Luke's Sports Medicine's team physicians are dedicated to keeping athletes healthy, fit and at the top of their game by focusing on prevention, training and facilitating a rapid, successful recovery in the case of injury. We provide team physician services at practices, training sites, games and competitions, as well as clinical care and surgical treatment.
Services include:
Working the sidelines of all home games
Providing physical exams for many high school athletes
Communicating directly with certified athletic trainers at each school
Consulting with athletic trainers to get their athletes appointments quickly
Consulting with athletic trainers on matters of appropriate diagnosis and care
Providing continuing educational programs for athletic trainers