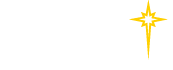 Find a Practice/Location
View All

Sports Cardiology

Athletes are driven to perform. It's in their DNA to push through pain, to go hard, to never quit. They compete in a highly chaotic and unstable environment where almost anything can happen at any time… and usually does. Injury is always a real possibility. But no athlete expects to be the victim of sudden cardiac arrest (SCA).
SCA is triggered by a pre-existing heart or vascular abnormality – one that can only be detected with a comprehensive heart screening. Although the number of athletic sudden cardiac deaths is relatively small, just one death is one too many.
St. Luke's Sports Cardiology team consists of physicians specializing in cardiology, sports medicine and orthopedics. Our experts work together in a unique effort to prevent sudden cardiac arrest.
Screenings are provided for athletes age 14 and up, and are designed to discover abnormalities before complications occur. Screenings are essential for athletes who have an underlying congenital heart disease, a family history of heart disease or who experience symptoms such as shortness of breath, chest pain, fainting or dizziness and others. NOT EVERYONE EXPERIENCES SYMPTOMS. IF LEFT UNDETECTED, THE CONSEQUENCES CAN BE FATAL. If any risk factors are detected in the screening, a more thorough evaluation by a cardiac specialist is highly recommended.