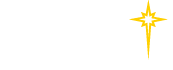 Find a Practice/Location
View All

Specialty Services

Gait Analysis - The study of human motion, with specific attention to hips, knees and ankles. Measures body movements, body mechanics, and the activity of the muscles.
Bracing / Splinting - Bracing can be useful for acute injuries, and also for chronic conditions and in the prevention of injury. The purpose of braces and splints is to improve physical function, slow disease progression, and diminish pain.
Joint and Soft-Tissue Injections and Aspirations - Joint and soft tissue injections and aspirations are shots into a joint (such as your knee) or a soft tissue space (such as the space between a muscle and a bone). The needle may be used to take out fluid or to put in medicine.
Exercise Challenge Testing for Diagnosis of Exercise-Induced Asthma - In an exercise challenge test, we measure how much and how quickly air is breathed in and out. An exercise challenge test can see what effect exercise has on airflow.
Neuropsychological Testing for Management of Concussions - This is an innovative concussion management program for athletes or individuals who are at risk for a concussion and involves an exam that each athlete takes prior to the athletic season. ImPACT (Immediate Post Concussion Assessment and Cognitive Testing) evaluates and documents multiple aspects of neurocognitive functioning, including:
Memory
Brain processing speed
Reaction time
Post-concussive symptoms
If a person is believed to have suffered a concussion or head injury, the exam is taken again and the data is compared to the baseline (initial) test. This information is then used as a tool to assist in determining the extent of the injury, monitoring recovery and in making safe return to play decisions.