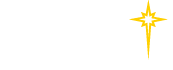 Find a Practice/Location
View All

Foot and Ankle

St. Luke's Orthopedic Care treats a variety of foot and ankle conditions ranging from fractures, sprains, dislocations and torn ligaments to bunions and hammertoes.
Conditions we treat:
Ankle and Foot Arthritis
Ankle and Foot Fractures
Failed Total Ankle Arthroplasties
Charcot Arthropathy
Bunions
Hammertoe
Avascular Necrosis of the Talus
Achilles Tendon Injuries/ Tendonitis
Posterior Tibial Tendon Disorders
Flatfoot
Cavus Feet
Foot and Ankle Ligament Injuries
Sports Injuries of the Foot and Ankle
Hallux Rigidus (Great Toe Arthritis)
Procedures to treat foot and ankle problems include:
Ankle Replacement and Revision Ankle Replacement
Ankle Arthrodesis/Fusion
Synthetic Cartilage Replacement
Total Talus Replacement
Minimally Invasive Foot and Ankle Surgery
Thin Wire Frame Deformity Correction
Ankle and Foot Arthroscopy
Watch to learn more about foot and ankle conditions
St. Luke's Patient's Guide to Recovery: St. Luke's Total Ankle Program provides a comprehensive overview of what patients can expect after a total ankle replacement surgery. Download a copy of our guide.