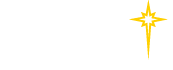 Find a Practice/Location
View All

Nurse Family Partnership Initiatives

Interns will learn about the NFP program, evidence- based structure, enrollment criteria, data collection and program goals and outcomes. Interns will participate in shadowing experiences.
This internship is open to St. Luke's School of Nursing and Temple University Medical Students only.
Interns must have a reliable form of transportation to travel between Hospital Network sites.