News
GSL Hospital Opens New Beds to Meet Community Need
February 07, 2023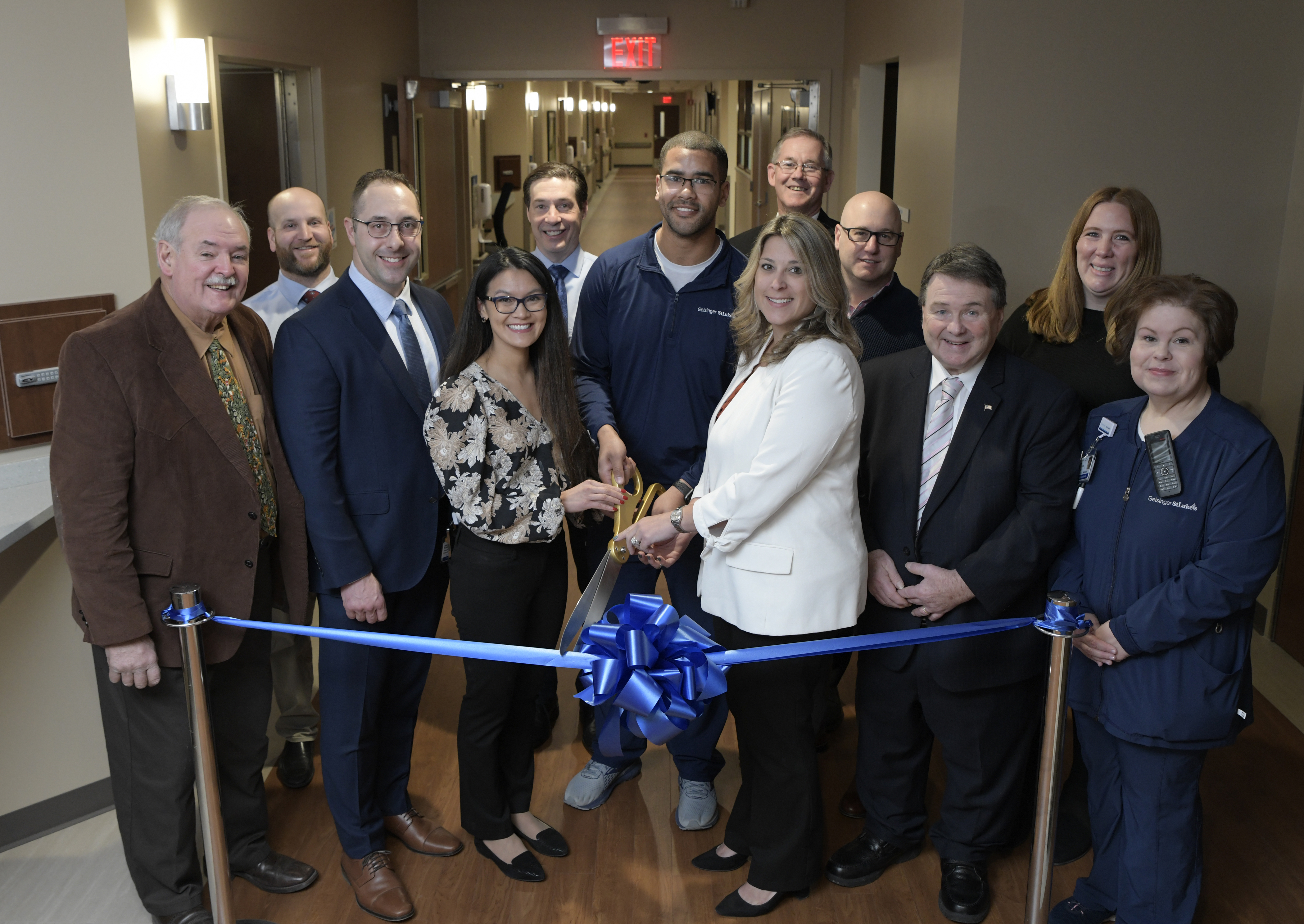 Geisinger St. Luke's (GSL) Hospital has opened 20 new, private medical-surgical beds to accommodate the hospital's increased inpatient volumes, just over three years after the full-service facility opened in Orwigsburg.
"We're continuing to invest in our community to enhance patients' access to award-winning care," said Gabe Kamarousky, the hospital's president.
Adding these beds on the second floor brings the hospital's total bed count to 60, which includes 10 existing Intensive Care Unit beds.
According to Felicia Heath, MD, GSL's Vice President, Medical Affairs, "Patients no longer have to travel outside of the area for this often lifesaving and life-enhancing care. This hospital's expansion is due to the excellent quality care our doctors, nurses, administrators, practitioners and support staff provide to their patients every day of the year in both ambulatory and in-hospital settings."
Last fall, GSL added The Health Center in Pottsville, a 20,000-square-foot facility in West Pottsville. The Health Center includes Care Now urgent care services, Pottsville Primary Care, St. Luke's Physical Therapy, Occupational Medicine and Laboratory services.
This year, GSL welcomes board-certified urologists Peter Tucker, MD, George Boline, MD, and Frank D'Amico, MD, who will diagnose and treat Benign Prostatic Hyperplasia, stone disease, void dysfunction, general urologic cancers and other conditions.
An interventional radiology suite is currently being installed next to the emergency room on the hospital's first floor to introduce this advanced, non-surgical service to the area. Interventional radiology comprises minimally invasive, image-guided techniques to treat conditions such as fluid around the liver or lungs, and perform procedures like dialysis catheter placement and biopsies with just a pinprick through the skin.
Since opening in 2019, GSL's list of quality achievements, certifications and accreditations has been impressive: Primary Stroke Center, Trauma Center, Chest Pain Center, Leapfrog Safety Rating of A, Leapfrog Top 50 Safest Hospital and Press Ganey Guardian of Excellence award in both emergency and inpatient experiences.
According to Kamarousky, as Schuylkill County's population ages, GSL will continue to add clinical and support staff, as well as new services and facilities, to continue meeting the community's medical needs.
"The joint venture between Geisinger Health and St. Luke's University Health Network has allowed us to combine the resources of these two amazing networks to bring high-quality health services to this region," he said.
"Our patients show their trust in us by coming here for care in record numbers."