News
Cup Filled with Hope for Stroke Patient
April 11, 2023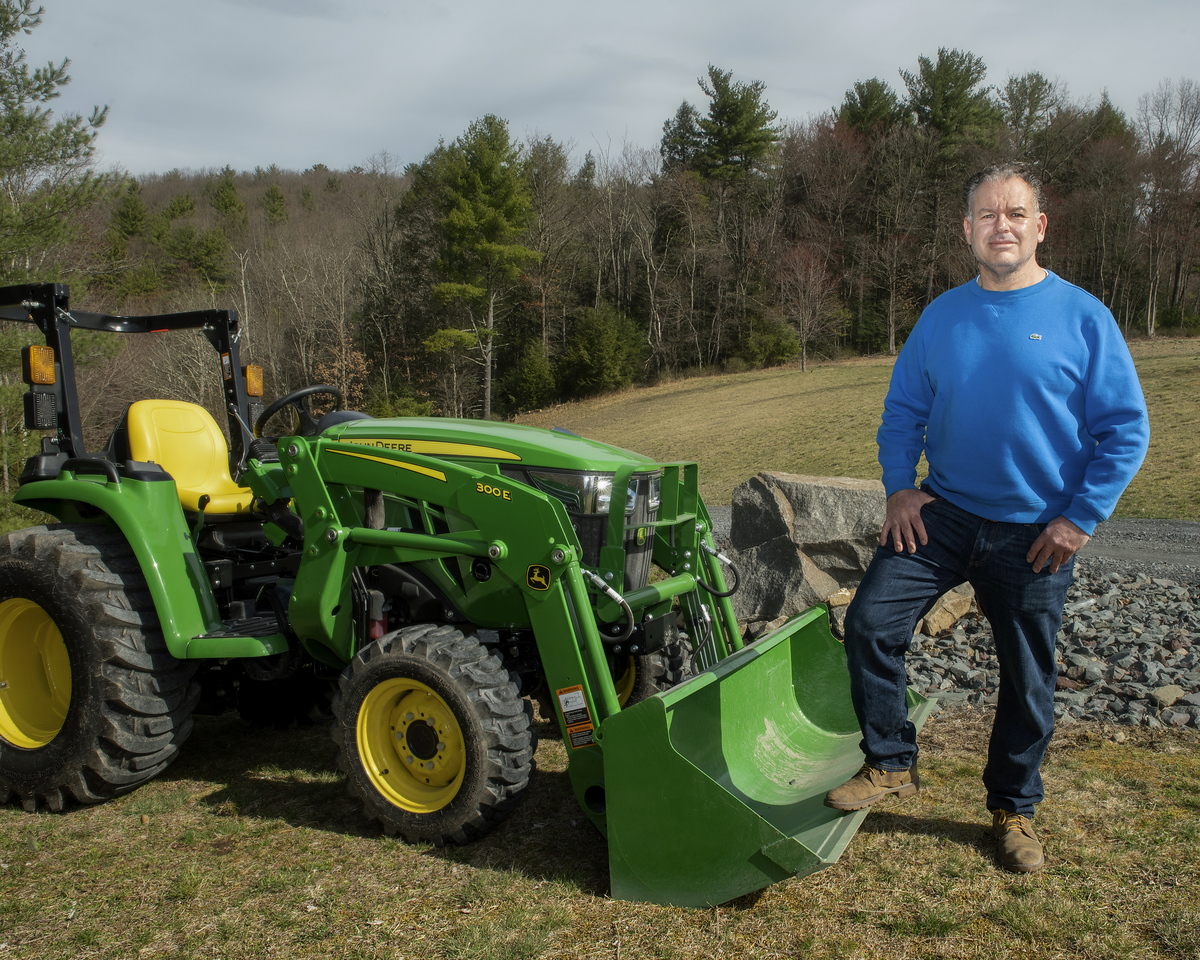 Charles Cifarelli is no stranger to adversity.
In his 2022 autobiography "14th and 2nd," the 58-year-old retired maximum-security corrections officer detailed how he overcame an abusive childhood, bouts of homelessness and addiction. He got sober, rebuilt his life, started his own successful sanitation company, founded a non-profit geared toward humane treatment of animals and was happily enjoying his retirement years in the Poconos when he faced what has become one of his greatest life challenges and ultimately successes: coming back from a serious stroke.
Fueled by his vision of a full recovery and optimistic about his future, Cifarelli's current outlook is a far cry from his first moments of despair, when he woke up on November 16th and struggled to stand up.
"I kept trying and falling down but I just couldn't do it," he recalls. Remembering billboards that illustrated the warning signs for a stroke, Cifarelli eventually made his way to a mirror, where he looked for signs of facial paralysis. "There were none, and I could move my arms over my head, so kind of assumed that maybe I slept wrong and pinched a nerve or something."
Remarkably, he didn't seek medical attention until his fiancée came home and noted his ghostly pallor. "I'm the type of guy who doesn't think he has to go to the hospital," he explained, "But she insisted that I get medical attention at the emergency room at St. Luke's Carbon Campus. They brought me right in and went to work. Before I knew it, all these wire leads were going on and I was getting a CAT Scan and being admitted. It all happened so fast that I was really overwhelmed, but everyone – every single doctor or nurse or technician – treated me with respect and kept me informed every step of the way."
Perhaps even more importantly, he said, they kept him reassured that a full recovery was possible. "I can't tell you how much that meant to me, everyone being so encouraging," he said. "You have to remember – I'm completely conscious through all this. The stroke didn't diminish my mental faculties, so I'm feeling pretty overwhelmed by then and I needed every kind word and encouragement. But even the technicians administering the tests kept telling me, 'You're in good hands. We won't let anything happen to you. You're going to be okay.' "
Restoring strength, mobility and independence
Following a brief hospital stay, a series of tests and a consult with Dr. Awss Zidan, a board-certified neurologist with St. Luke's, Cifarelli was admitted to the St. Luke's Acute Rehabilitation Center (ARC) in Lehighton, which specializes in recovery from strokes and amputations.
With a combination of speech, physical and occupational therapy, his rehabilitation team created a plan to address the weakness on his left side, fine motor skills of the left hand and general physical strength and endurance.
Cifarelli had his doubts about the potential for rehab to get him walking again. "I still have images of my grandmother's stroke that forever immobilized her," he said. "She went from living a full life, to a wheelchair, to a nursing home. I figured the doctor either didn't want to tell me the bad news at that point, or that there must be miracle workers at rehab. Now, I know, it's the latter. I feel like my recovery is nothing short of a miracle."
At that point in his recovery, Cifarelli said, "I was so bad off, I couldn't get myself in or out of bed. I couldn't put toothpaste on a toothbrush without making a mess. My hand felt like a club instead of a hand. I'm a guy who always had great strength and balance, and would do everything for myself, and now they've got me playing with blocks. At one point, a nurse spotted me trying to eat and she stopped what she was doing and cut my food into bite-size pieces. She had no idea how that warmed my heart."
Cifarelli said he always felt he was "the kind of person that runs from doctors, but I was so shook by this whole situation that I told them I'd do whatever they wanted me to do. I said I'd follow their instructions to the T." And Cifarelli's health care team affirms that commitment.
"He worked very hard, did very well and is making great progress," said Dr. Edward Miller, medical director of the Acute Rehabilitation Center in Lehighton, who oversaw his treatment. "In fact, he is fantastic. He was highly motivated from the beginning and, over the course of his time here, he was very supportive and encouraging to many other patients as they came in."
Since the average stay for patients at the Acute Rehabilitation Center is roughly two weeks – as opposed to two or three days in a traditional hospital setting – patients thrive in more of a family-like atmosphere, Miller said. "The staff gets to know the patients well, and the patients and the families get to know each other. It's a very encouraging environment and the patients are able to see the kind of improvement they can make," he said. "With Charlie, he was very determined to get back on his feet, and I know he inspired others with his progress, as well as by his interactions with them. He'd tell them how he was when he first got here, and how quickly he improved. I know that helped other patients to hear that."
Rehabilitation continued in an outpatient setting
After his stay at the Acute Rehabilitation Center, Cifarelli received outpatient care at Physical Therapy at St. Luke's-Lehighton. Occupational therapist Ethan Eichhorst, MS, OTR/L said that Cifarelli distinguished himself with an extremely positive attitude, describing him as "an ideal patient."
His motivation to become better transpired into amazing progress," Eichhorst continued. "He was eager to try any activity or exercise we threw at him, knowing that it was going to help him in the long run."
At one point in the recovery process, Eichhorst said that Cifarelli shared a photo of himself before the stroke, and used that as incentive to return to his previous physique. "Being a former corrections officer, he was in great shape. And for his current age, he has made a significant improvement in achieving his goals. He was always a pleasure to work with."
Cifarelli is continuing to recover, and he is able to see notable progress on a weekly basis. He is challenging himself to strengthen the parts of his body affected by the stroke, even with simple chores like unloading a dishwasher or navigating the 14 steep steps that lead to the second floor of his home. Every bit of progress helps, he said, and he credited the St. Luke's physical therapy team as key to that improvement.
"After the stroke, I had no confidence in my physical abilities," he said. "When half your body is paralyzed and your body parts don't work, it's really easy to feel doomed. I thought, 'This is my life now.' But everyone there – every single person – filled my cup with hope. They believed in me more than I believed in myself and they gave me the confidence I needed to recover."
They also, he said, "touched my heart. They really did. I'll never forget what they did for me."