News
SLUHN Names Scott R. Wolfe New CFO
August 24, 2022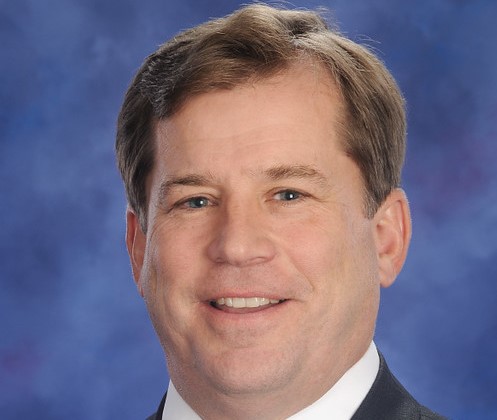 St. Luke's University Health Network has promoted Scott R. Wolfe to the position of Network Senior Vice President of Finance / Chief Financial Officer.
Wolfe has served as the interim SVP of Finance & CFO since January 2022, succeeding Thomas Lichtenwalner. During this time, he continued as President of St. Luke's Warren Campus based in Philipsburg, N.J. – the role he has had since April 2012 shortly after the former Warren Hospital joined St. Luke's a decade ago.

Wolfe has nearly 40 years of experience in the health care industry and has served in various leadership roles as Chief Executive, Chief Operating and Chief Financial Officer for both large and smaller community-based acute care teaching hospitals in the Reading area, most recently as the President & CEO of The Reading Hospital.

Over the course of Wolfe's tenure at the helm of the Warren Campus, St. Luke's invested over $150 million in the New Jersey market of Warren and Hunterdon Counties, markedly improving care and expanding services, such as:

Adding or expanding many services, such as surgical and GI services, weight management, endocrinology, rheumatology, nephrology, various pediatric subspecialities and more.

Rebuilding most of the patient care areas—including the intensive care unit, the emergency department, the medical/surgical floors, the infusion center, the main operating room and the gastrointestinal suite—to provide a state-of-the-art clinical setting.

Developing new health centers, specialty provider offices and/or urgent care centers in Phillipsburg, Clinton, Belvidere and Lopatcong Township.

Implementing the highest-rated electronic medical record system in the country, Epic, to improve interdisciplinary communication and continuity of care.
Warren Campus has earned numerous national awards and honors, including an 'A' grade for patient safety and the "Top Hospital" award from the Leapfrog Group, and the American Heart Association's Gold Plus with Honor Roll Elite and Diabetes Honor Roll. In 2022, Warren Campus was one of only 148 hospitals nationwide to receive Top Hospital honors from both the Leapfrog Group and Money.

Under Wolfe's direction, St. Luke's Warren Campus has forged key relationships in New Jersey, such as its strategic affiliation with Robert Wood Johnson Barnabas Health (RWJBH), the largest academic and health network in the state. This affiliation allows New Jersey residents to receive higher levels of care in New Jersey if that care is not readily available at St. Luke's Warren Campus.

"A decade ago," Karen Kubert, St. Luke's Warren Campus Board Chairman, recently recalled, "it would have been nearly impossible to envision the revitalization of Warren Hospital and the powerful impact of its partnership with St. Luke's University Health Network. Today, the Warren Campus's restored reputation is spreading by word of mouth."

Replacing Wolfe as Warren Campus President on September 1 will be Trevor Micklos.

Micklos joined St. Luke's in 2017 as the Service Line Administrator for Musculoskeletal Services and was subsequently promoted to Vice President of Operations in 2019. Prior to joining St. Luke's, Micklos spent 13 years at Coordinated Health in various leadership roles.