News
SLUHN and the Trolley Barn Public Market Partner on Healthy Eating Initiatives
August 09, 2022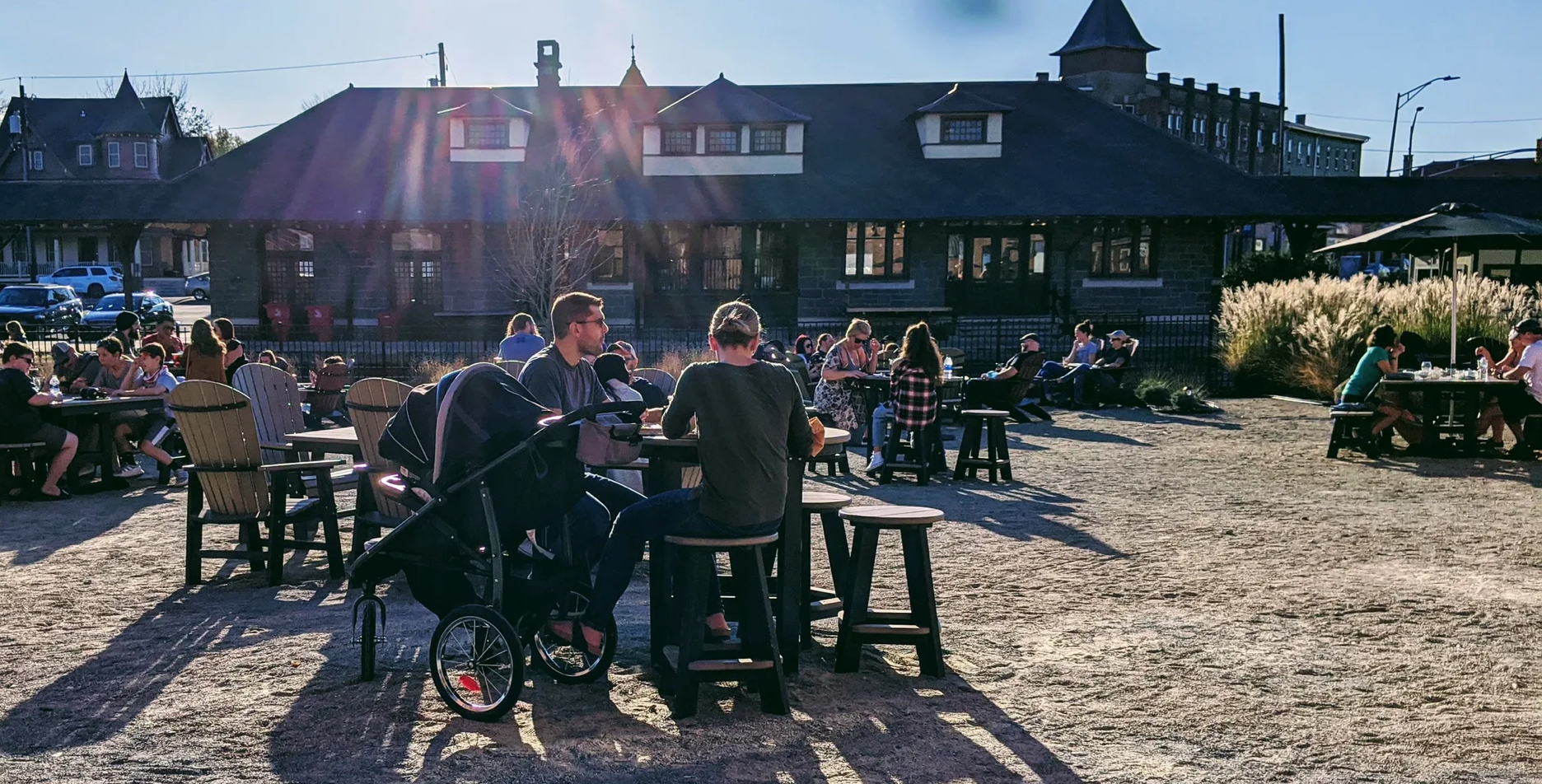 St. Luke's University Health Network has joined forces with the Trolley Barn Public Market to help promote healthier food options from its vendors at this year-round venue.
"St. Luke's dietitians, physicians and other staff members are excited to work with the more than a dozen Trolley Barn vendors," said Dennis Pfleiger, President, St. Luke's Upper Bucks and St. Luke's Quakertown Campuses. "We envision partnering with them to increase the number of healthy options, provide cooking demonstrations and encourage healthy lifestyles overall.
"Furthermore, through this relationship, we welcome the opportunity to support the Trolley Barn in its efforts to revitalize downtown Quakertown and provide Upper Bucks County residents with a lively, family-friendly gathering space."
The Market, located at 108 East Broad Street in a building that once housed Quakertown's trolleys, today boasts a 19,000-square foot marketplace and is home to amazing food and retail vendors. Mediterranean, coffee, poke, ice cream, as well as a winery, brewery and distillery, are just a brief list of the options you will find when you walk through the doors at Trolley Barn.
"St. Luke's is the biggest entity in Quakertown and its support has made all the difference," said market co-owner, Chris LaBonge. "We wanted to bring energy back to the downtown with the Trolley Barn being a meeting place, where families could hang out, eat, drink and allow their children to play."
In addition to the vendors inside, the market boasts a 10,000-square-foot outdoor space known as "The Yard," which has two pavilions, an upper deck and fire pits. The market also offers several meeting spaces both indoor and out that you can rent for corporate gatherings, weddings, showers, birthday parties and other events. Indoor as well as outdoor entertainment can also be found at the market every week throughout the year.
When looking for partners within the community, LaBonge knew that the market and St. Luke's were a natural fit. "We are excited about the collaboration with St. Luke's and the opportunity to work with our vendors to see how we can take family favorite foods and make them even healthier.
LaBonge and his partner, Ian Jeffrey, purchased the Trolley Barn property consisting of three buildings in 2016. The renovation was the biggest restoration and redevelopment project Quakertown had seen in decades, according to local officials. The market opened shortly before Thanksgiving in 2020, during the pandemic and has been going strong ever since. LaBonge said he is grateful to St. Luke's for believing in the project, seeing the vision and for their continued support.