News
GSL Earns Chest Pain Center Accreditation and Top Marks for Safety from Leapfrog
May 12, 2022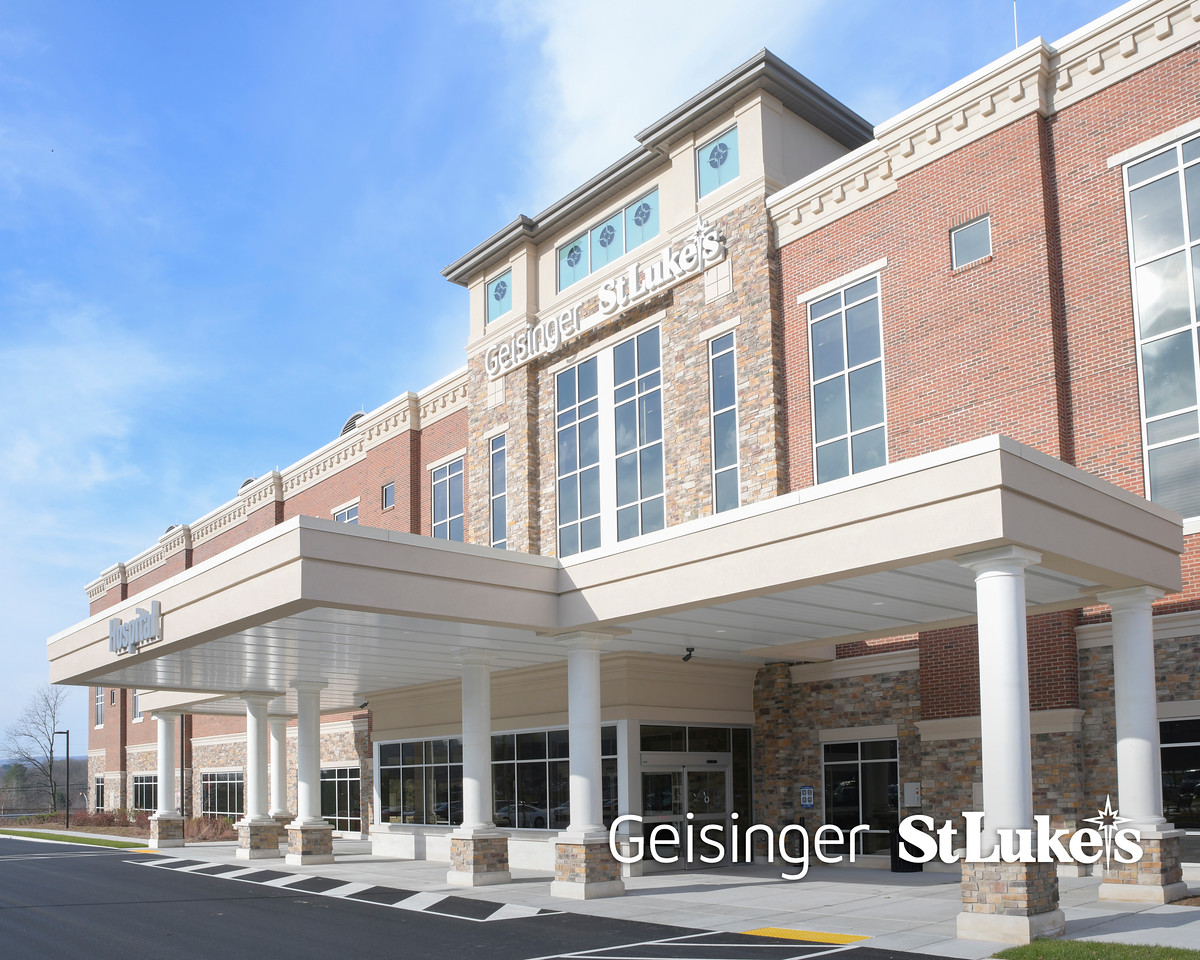 The American College of Cardiology has recognized Geisinger St. Luke's Hospital (GSL) for its demonstrated expertise and commitment in treating patients with chest pain. GSL was awarded Chest Pain Center Accreditation based on rigorous onsite evaluation of the staff's ability to evaluate, diagnose and treat patients who may be experiencing a heart attack.
"I applaud every single member of our Geisinger St. Luke's family today as I proudly share that Geisinger St. Luke's has earned Chest Pain Center Accreditation," said GSL President Gabe Kamarousky. "This accreditation, which is provided by the Society of Chest Pain Centers, is only granted to hospitals that closely follow the American College of Cardiology and American Heart Association's recommendations to improve and save lives. Every member of our talented Geisinger St. Luke's family has contributed to our continued success in attaining achievements such as this by carrying out your responsibilities with dedication, compassion and working hard every day to the best you can for our patients."
According to the Centers for Disease Control and Prevention (CDC), more than 730,000 Americans suffer a heart attack each year. The most common symptom of a heart attack for both men and women is chest pain or discomfort. However, women are more likely to have atypical symptoms. Other heart attack symptoms include, but are not limited to, tingling or discomfort in one or both arms, back, shoulder, neck or jaw, shortness of breath, cold sweat, unusual tiredness, heartburn-like feeling, nausea or vomiting, sudden dizziness and fainting.
Hospitals that have earned ACC Chest Pain Center Accreditation have proven exceptional competency in treating patients with heart attack symptoms. They have streamlined their systems from admission to evaluation to diagnosis and treatment all the way through to appropriate post-discharge care and recommendations and assistance in patient lifestyle changes.
"Geisinger St. Luke's has demonstrated its commitment to providing the Carbon region with excellent heart care," said Phillip D. Levy, MD, FACC, Chairman of the ACC Accreditation Management Board. "ACC Accreditation Services is proud to award Geisinger St. Luke's with Chest Pain Center Accreditation."
Hospitals receiving Chest Pain Center Accreditation from the ACC must take part in a multi-faceted clinical process that involves: completing a gap analysis; examining variances of care, developing an action plan; a rigorous onsite review; and monitoring for sustained success. Improved methods and strategies of caring for patients include streamlining processes, implementing of guidelines and standards, and adopting best practices in the care of patients experiencing the signs and symptoms of a heart attack. Facilities that achieve accreditation meet or exceed an array of stringent criteria and have organized a team of doctors, nurses, clinicians, and other administrative staff that earnestly support the efforts leading to better patient education and improved patient outcomes.
Also this week, The Leapfrog Group, a national nonprofit health care ratings organization, released new Leapfrog Hospital Safety Grades, awarding an 'A' to Geisinger St. Luke's.
Developed under the guidance of a panel of national expert, the Leapfrog Hospital Safety Grade uses 30 measures of publicly available hospital safety data to assign A, B, C, D and F grades nearly 3,000 U.S. hospitals twice per year. It is calculated by top patient safety experts, peer reviewed, fully transparent and free to the public. The Safety Grade is the only rating solely focused on a hospital's ability to protect patients from preventable errors, accidents, injuries, and infections. The latest grades provide a look at the impact of COVID-19 on patient safety, with several measures included in the grade showing a significant decline.
"The health care workforce has faced unprecedented levels of pressure during the pandemic, and as a result, patients' experience with their care appears to have suffered," said Leah Binder, president and CEO of The Leapfrog Group. "We commend the workforce for their heroic efforts these past few years and now strongly urge hospital leadership to recommit to improved care—from communication to responsiveness—and get back on track with patient safety outcomes."