News
Christopher Sanders Named Chief of Plastic and Reconstructive Surgery
December 21, 2022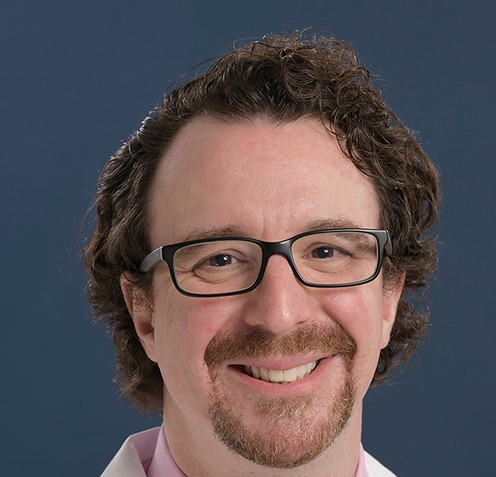 Christopher M. Sanders, MD, was recently appointed Chief of the Division of Plastic and Reconstructive Surgery at St. Luke's University Health Network (SLUHN).
In this role, the 41-year-old Northeast Pennsylvania native and resident will provide strategic oversight and daily guidance for the division's clinical, logistical, support and scholarship activities, with the goal of increasing patient volumes, introducing new, beneficial cosmetic and reconstructive surgical treatments and, in the future, launching the first plastic surgery residency training program at SLUHN.
According to William R. Burfeind, MD, Chairman of Surgery at the network, "Dr. Sanders is a skilled plastic surgeon who will provide the ideal leadership style to help propel the Division of Plastic and Reconstructive Surgery to the next level of excellence for the benefit of his colleagues and their patients."
Dr. Sanders has been a member of the network for a total of six years, having completed a general surgery residency here in 2012, then, after practicing clinically since 2015, returning last year as an attending plastic surgeon with St. Luke's Plastic & Reconstructive Surgery. He is board-certified by the American Board of Plastic Surgery.
"My responsibility to the Division is to ensure that our patients are excited to come here for the highest quality of care and customer service and that our providers are challenged and fulfilled each day in delivering the most innovative, patient-centered reconstructive and aesthetic procedures to their patients," said Dr. Sanders.
Dr. Sanders earned his medical degree from Temple University School of Medicine, Philadelphia. He then completed a residency in general surgery at St. Luke's University Health Network, serving as chief resident, followed by a plastic surgery fellowship at Louisiana State University-New Orleans.
Following five years at Geisinger Health, he returned to St. Luke's as a member of the Division of Plastic and Reconstructive Surgery. He specializes in post-weight-loss body contouring surgery techniques and microsurgical breast cancer reconstruction. He and his colleagues have been instrumental in introducing new treatments using platelet rich plasma injections as well as lymphedema surgery.
In the upcoming months, Dr. Sanders' research papers will be published in national plastic surgery journals on negative pressure wound healing in weight-loss surgery patients along with a review of various brands of tissue expanders used in breast reconstruction surgery. St. Luke's Division of Plastic and Reconstructive Surgery will also be collaborating with the Division of Podiatry on research of a smart phone-based app for the real time monitoring of blood flow during surgery to predict post-operative healing.
Currently, five plastic surgeons and five physician assistants, along with residents and plastic surgery fellows, provide the division's clinical activities, supported by a staff of 15 administrative professionals. As the practice continues to expand to meet rising patient volumes, plans in 2023 will include recruiting additional board-certified providers, physician assistants and, eventually, physicians-in-training. St. Luke's highly respected plastic surgery services are available throughout its 11-county service area in Pennsylvania and Western New Jersey.
"People are increasingly becoming aware of and requesting to receive care from our 'Dream Team' of plastic surgery experts in our premier organization," said Dr. Sanders. "They are grateful to have access to the same high-quality care in their community without having to go to Philadelphia, New York or Beverly Hills for these procedures."