News
Carol Kuplen's Impact and Leadership Felt at St. Luke's for 35 Years
March 08, 2022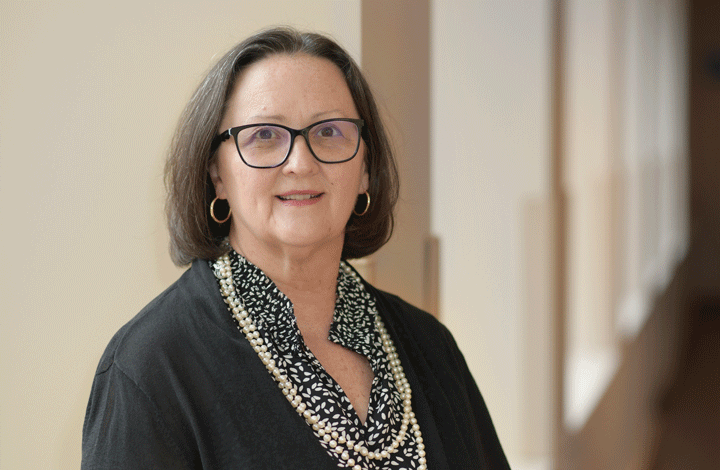 "We, as women, have a unique perspective to add to the conversation. We need to take the opportunity to craft and deliver our message to be heard."
Carol Kuplen, President of St. Luke's University Hospital- Bethlehem and Chief Nursing Officer for St. Luke's University Health Network, is a role model for women in leadership. Her drive and empathetic nature inspire and influence the culture at St. Luke's University Health Network. In 1987 she began her career at the Bethlehem campus as the Patient Care Manager of the Inpatient Oncology Unit. At that time, there was only one hospital. Now there is a network of 14 campuses.
Carol has been a big part of that journey. She takes great pride in her over 40 years in health care, of which close to 35 have been at St. Luke's. Being an integral part of the team that created that growth, along with incredible patient outcomes, has been a great source of pride for her. Despite her well earned awards, accolades and impressive trajectory at St. Luke's, Carol always credits her teams for her success. Despite all of her service through the years, on and off the clock, she still feels she has received more back than she has given. According to Carol, "health care attracts people who enjoy helping other people. When you spend time helping others you become stronger, wiser and more agile."
One piece of advice Carol has to offer for young adults starting their careers is to pursue an organization like St. Luke's that can offer great growth opportunities. Longevity with one organization provides personal and professional benefits. After 34 years, she and her colleagues have grown together. They experience and celebrate life's milestones together, share in each other's successes and become a family unit that works together professionally and as a team. When people move from organization to organization they might never experience that sense of connectedness.
Carol says her greatest personal success is her family. Married to her husband for 30 years, she has three children and three grandchildren who are good people, healthy and successful in their own right. This is a great source of pride and joy for Carol.
Mentoring women is what Carol does, and she does it by the example of how she lives. Her strongest message to women is to focus on your individual strengths and build a competent team around you. Then have confidence in yourself and your team to move forward together to meet your challenges and accomplish your goals. She is a strong advocate for diversity and the benefits of different backgrounds coming to the table. If everyone comes from the same thread, according to Carol, there is no expansion of thought to create new solutions. If we can bring people from diverse backgrounds together, we can come to greater understanding and expand our range of possibilities.
Currently, Carol Kuplen is President of St. Luke's University Hospital- Bethlehem and Chief Nursing Officer for St. Luke's University Health Network. Carol has touched and improved so many lives in the Lehigh Valley. She is a leader for our nurses; she knows most of them by name, and she is deeply respected by all of them.