News
Vaccinating the Homebound in Carbon County
June 09, 2021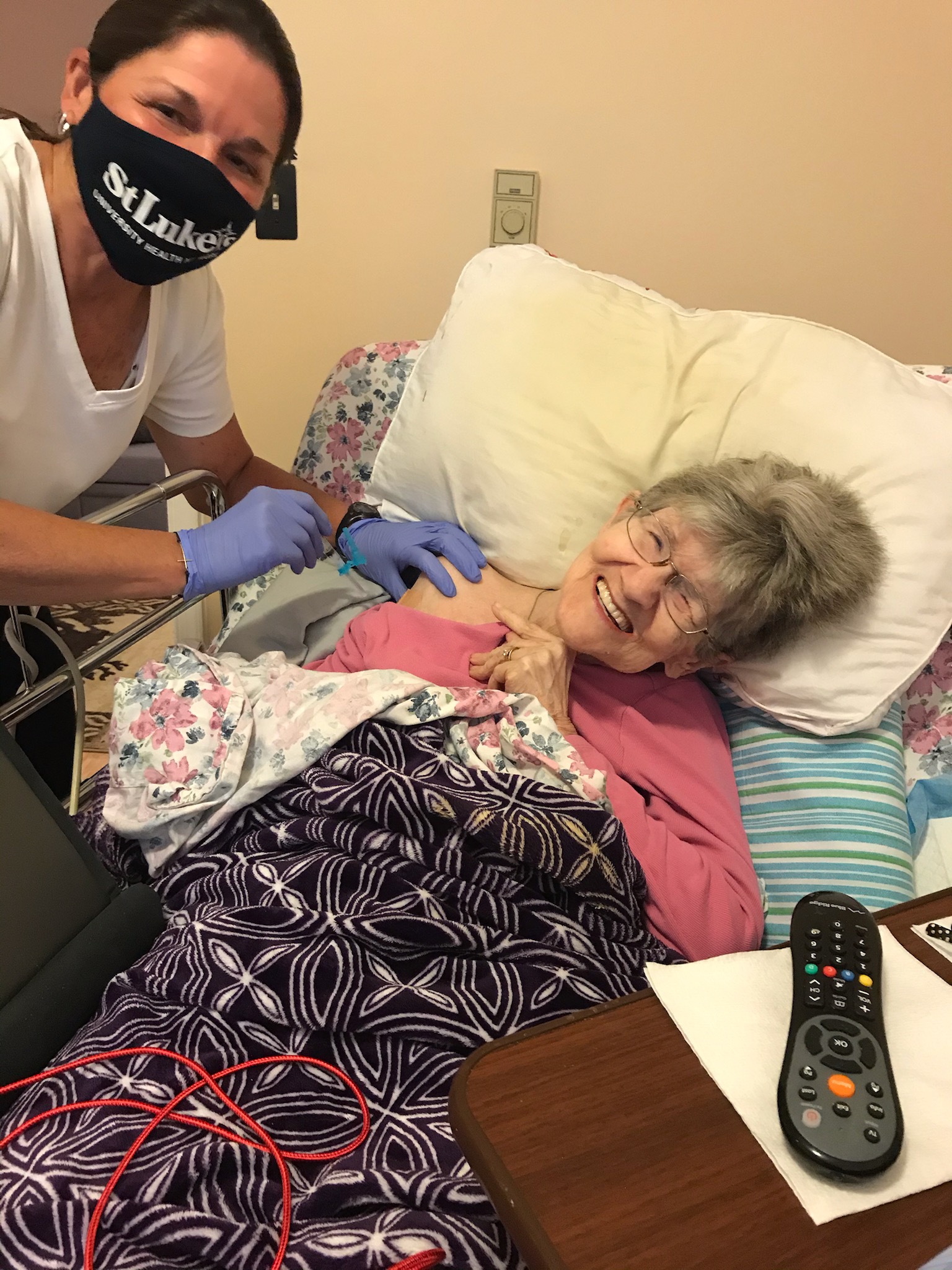 Linda Hopkins from Albrightsville is vaccinated at home.
A "travel team" from St. Luke's Lehighton gave COVID-19 vaccination shots to homebound persons in Carbon County over the past two weeks.
Said Joe Pinto, Chief Operating Officer, of the hospital, "We took shots to people who are most vulnerable in our community, the medically homebound."
St. Luke's worked with the Carbon County Agency on Aging to identify and contact possible recipients to offer them the one-shot Johnson & Johnson vaccine.
The team comprised a nurse, pharmacist and several other key employees including registration and administrative, who prepared the vaccine, scheduled visits and ultimately went to the home of each person to administer the vaccine.
"Because of St. Luke's commitment to the health and wellness of our community, we want to put the vaccine in as many arms as possible to do our part to get us back to normal," Pinto says. He adds that the hospital's drive-up vaccination program, which has provided upwards of 10,000 shots to community members, will continue as long as needed.