News
St. Luke's Miners Campus President Named Business Woman of the Year
May 21, 2021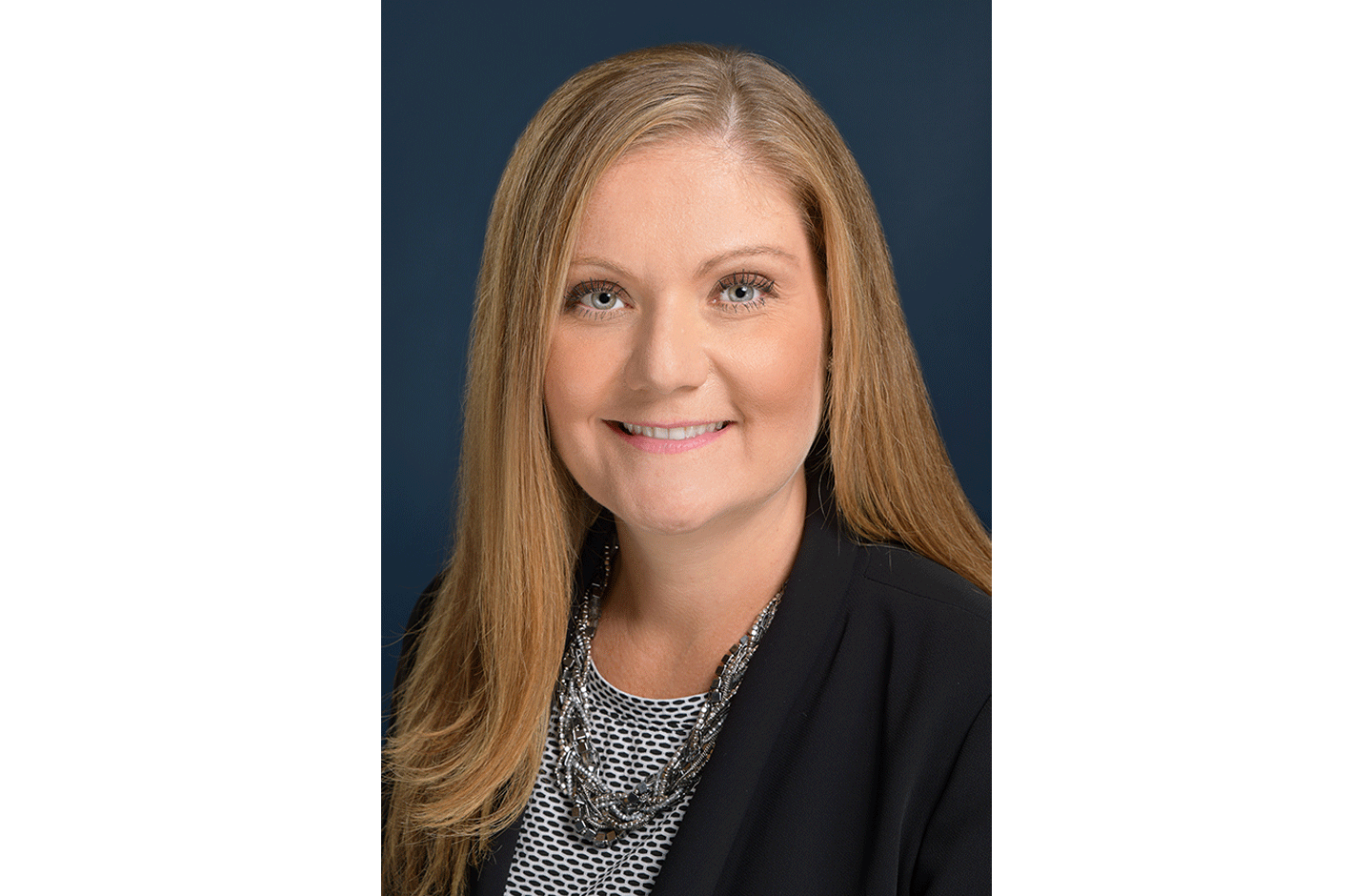 Schuylkill County Chamber of Commerce honors Wendy Lazo.
Wendy Lazo, president of St. Luke's Miners Campus, has been named the 2021 Business Woman of the Year by the Schuylkill County Chamber of Commerce Board of Judges. Lazo was presented the award at a luncheon on May 7 at Mountain Valley Golf Course.
The St. Luke's Miners Senior Leadership Team, including former St. Luke's Miners Campus President William Moyer, nominated Lazo. Moyer is now president, St. Luke's University Health Network, West Region & Allentown Campus.
"Wendy is an exceptional leader and during her time as president at our St. Luke's Miners Campus, she significantly improved healthcare access in Schuylkill County – all while leading her team to achieve the region's highest quality scores and be recognized as a 100 Top Hospital," he said. "I am so proud of Wendy and all she has accomplished."
Lazo was appointed president of St. Luke's Miners Campus in 2018. Last month the campus was named a 100 Top Hospital by Watson Health, ranking 14th out of 834 hospitals nationally in the small hospital category. While honored to receive the award, Lazo attributed St. Luke's Miners Campus' success to the campus staff, physicians and volunteers, as well as the leadership team of St. Luke's University Health Network.
"No one accomplishes anything alone," Lazo said. "I am very fortunate to be surrounded by a health care team that is so committed to their patients and the community. They put their hearts and souls into what they do every day." Under Lazo's leadership, a survey comparing hospitals across the U.S. scored St. Luke's Miners in the 90th percentile nationally for employee engagement.
"Our employees feel they are valued and treated fairly, a major point of pride for St. Luke's," Lazo said. "This is a close-knit community where people take pride in caring for their own. Our staff is motivated by St. Luke's commitment to improving quality and access to care so their neighbors no longer have to drive an hour to receive high quality primary and specialty care. Our phenomenal leadership team oversaw a two-year, $4.3 million expansion of the level 4 trauma center, stroke center and chest pain-accredited emergency department and the opening of a dental clinic to care for underserved patients.
During Lazo's tenure, St. Luke's Miners saw a record number of inpatient and outpatients. To address the area's growing needs and to provide future providers, St. Luke's Miners started the state's first Family Medicine Residency Rural Training Track with a clinical training site at the Rural Health Clinic in Tamaqua. The residency trains family medicine physicians who want to practice in a rural setting.
Throughout the COVID pandemic, Lazo ensured that the hospital continued to function in a safe and fiscally responsible manner. She led by example which contributed to the network having one of the nation's lowest hospital employee transmission rates and was instrumental in bringing monoclonal antibody treatment to COVID positive patients in Schuylkill County.
Quality recognition of St. Luke's Miners Campus during her tenure includes:
Watson Health named St. Luke's Miners Campus among the nation's top 100 hospitals nationally.
Watson Health named St. Luke's Miners Campus one of the 20 Top Small Community Hospitals. This designation is awarded to the top 2% of small hospitals.
The Centers for Medicare & Medicaid (CMS) awarded the campus a 5-star rating for quality and safety
CMS awarded St. Luke's Miners Rehabilitation and Nursing Center a 5-star rating.
The Leapfrog Group awarded the campus an "A" for patient safety.
U.S. News and World Reports recognized the skilled nursing facility (SNF) as "Best Nursing Homes" for short term care.
The National Rural Health Association named Miners' Primary Care Rural Health Clinics as "Outstanding Rural Health Organizations." The clinics are in Tamaqua, Ringtown, Lansford and Nesquehoning.
Lazo currently serves as the 2022 Schuylkill United Way Board Committee Campaign Chairwoman. Under her guidance, her campus received the award for the largest employee campaign increase for the 2021 campaign. In addition, the campus was among the Top 5 Companies with the most United Way Pacesetters (donors who made an annual contribution of $500 or more). Lazo regularly connects with local organizations and residents through community outreach endeavors. Under her leadership, the hospital offers a variety of free screenings and services for the community.
The first female president of St. Luke's Miners Campus and mother of two daughters, Lazo said, "I think it's important for girls to see their moms – and women in general – as leaders for change."
To learn more about St. Luke's Miners Campus, visit www.sluhn/miners.