News
New Carbon Campus Adding Emergency Department Beds
December 09, 2021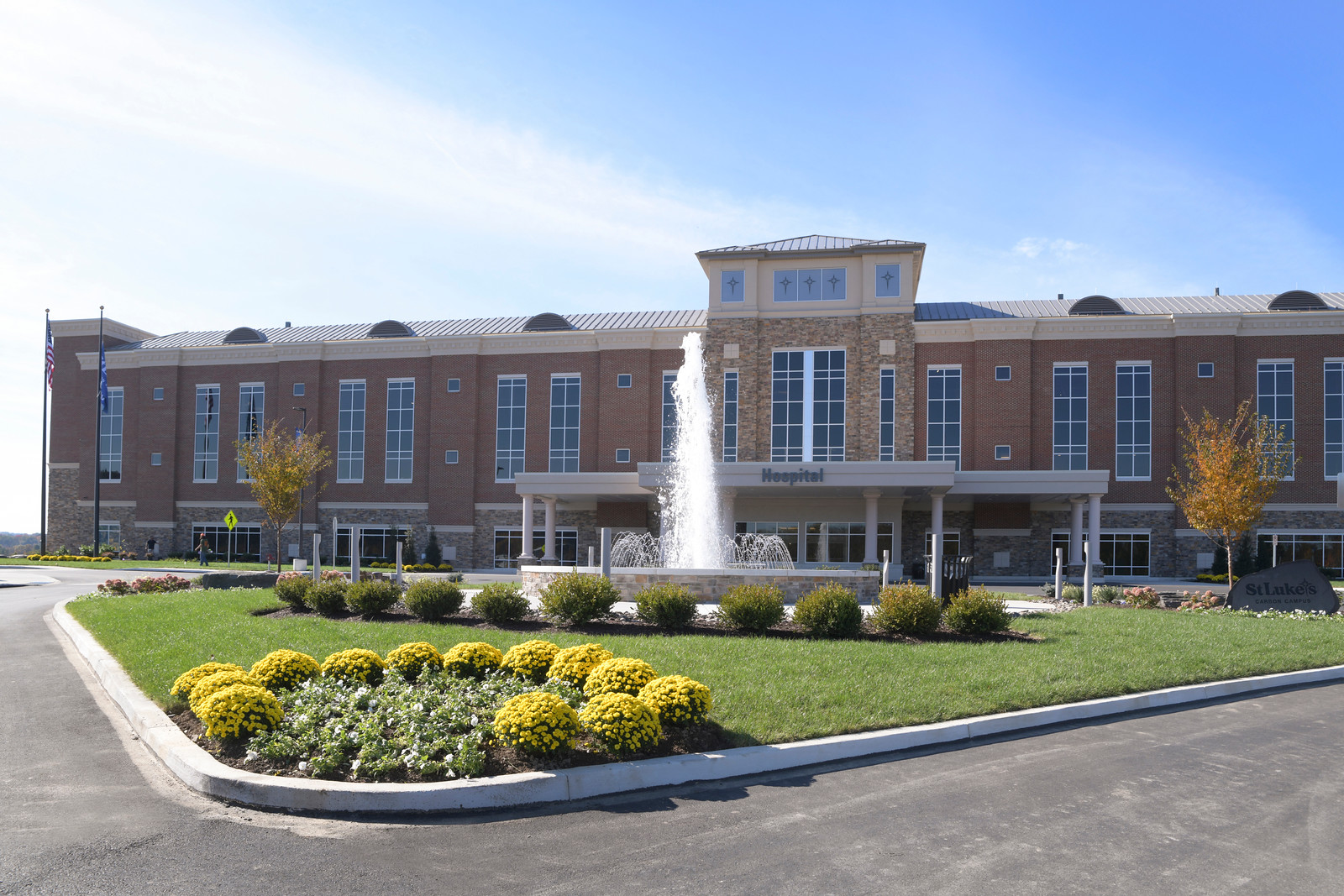 Just a few months after opening in November, St. Luke's University Hospital's Carbon Campus will have added 13 more beds to its Emergency Department (ED). When construction is complete in late spring 2022, the largest acute-care hospital Carbon County has ever seen will have a total of 30 rooms in its ED.
Marsha Estep, Emergency Department Director, said the hospital had planned to expand its ED all along. But because demand for ED services has been so high, the hospital decided to begin construction of the additional rooms sooner.
Bret Buchman, Project Manager, said construction of the additional rooms will begin in January. Space for the additional rooms had been part of the original design, Buchman said.
The new ED offers the same nationally ranked quality of care St. Luke's is known for, said David Gibson, MSN, RN, Vice President of Patient Care Services, Carbon, Miners, and Lehighton Campus. "This expansion is another key step in us ensuring that we have the capacity and resources to provide our patients with an exceptionally high level of care without them having to leave their community," he said.
The expansion also will create new jobs for nursing and ancillary staff within the department, Gibson said.
Each room will have its own walls and doors, allowing for privacy. Like the rooms in the new hospital, the additional rooms will be updated with cardiac monitors, beds that can weigh patients for calculating prescription dosages, and televisions to help patients pass the time while waiting for test results and treatment.
Located just off the Mahoning Valley interchange of the PA Turnpike Northeast Extension (Interstate 476) and Route 209, St. Luke's Carbon Campus is a 160,000-square-foot hospital with three stories and capacity for 80 private rooms. It also has 24-hour critical care with 12 ICU beds, state-of-the-art operating rooms, and the most advanced radiology and diagnostic technology available to the region.
The hospital had 17 beds in its ED when it officially opened Nov. 20, 2021. Demand for emergency services has been extremely high ever since it opened, Estep said.
The ED at St. Luke's Lehighton Campus, 211 North 12th Street, closed when the new hospital opened. However, other Lehighton Campus services such as The Summit Nursing and Rehabilitation Center, the Acute Rehab Center and Behavioral Health services were unaffected and maintain normal operations.