News
Cooling Cap Helps Young Woman Keep Her Hair During Cancer Treatment
December 14, 2021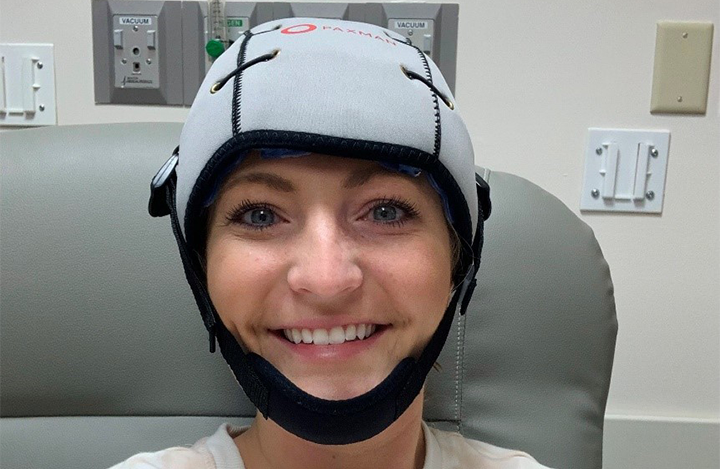 Tiffany Johnson is the 26-year-old business owner behind Timbers Pub & Grill in the Poconos. Her life changed when she received her breast cancer diagnosis. Although upset, Johnson was determined to keep her life moving forward despite her diagnosis. She gathered her support system and explored her options, which led her to the Paxman Cold Cap for her chemotherapy treatments, which she has been using for six weeks now.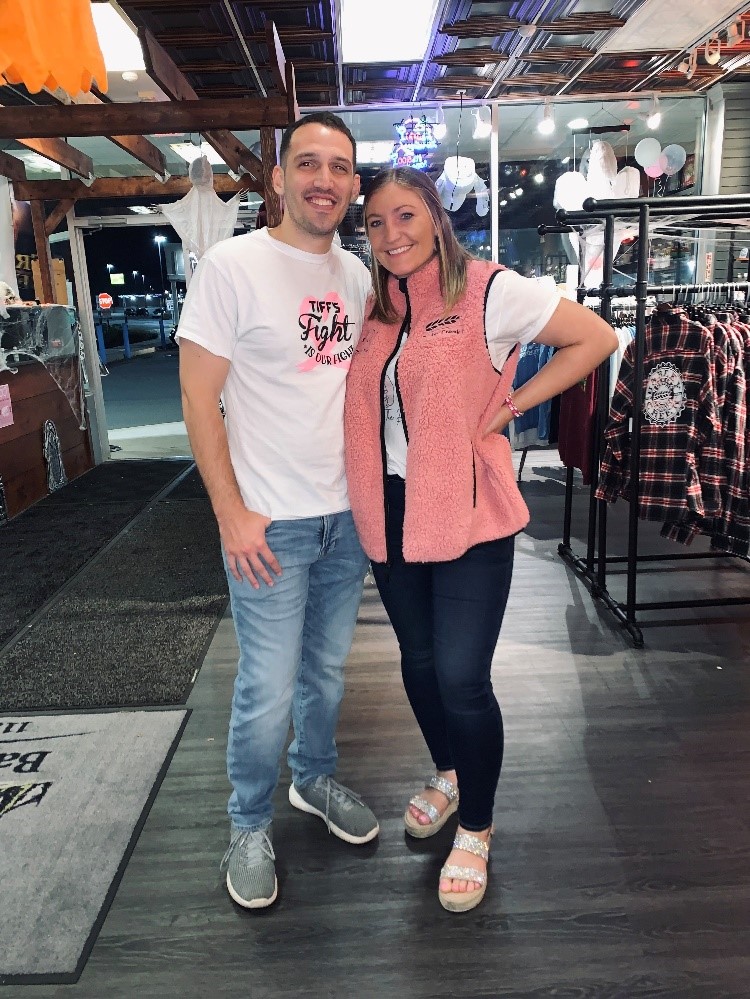 Tiffany Johnson gathered her support system and explored her options proactively
Upon receiving her breast cancer diagnosis, Johnson's thoughts turned to losing her hair during her treatments. Her hair is part of her identity and losing it would be devastating. In a time full of uncertainty and worries, the Paxman Cold Cap helped alleviate a portion of her stress – it helped her keep her hair.
St. Luke's Cancer Center is proud to offer the Paxman Cold Cap at its Quakertown Campus as an option for individuals with all applicable diagnoses. "It's amazing. My biggest worry when I was diagnosed was losing my hair; I didn't want to 'look' sick," explains Johnson.
Johnson's fear is common amongst many women going through chemotherapy. While there are many women who view their hair loss due to treatment to be empowering, there are just as many who want to keep their hair as part of their identity.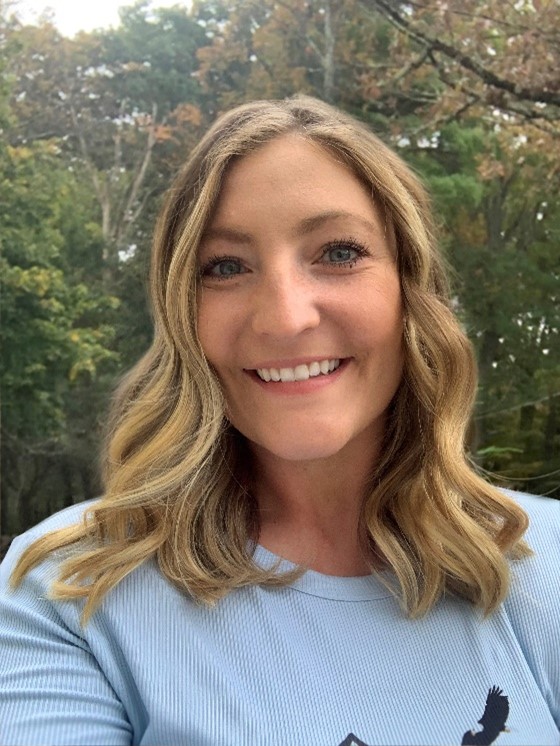 Tiffany Johnson showing off the hair she has been able to keep through her treatments because of Paxman Cold Cap
Rebekah Repasch, BSN RN OCN, is Clinical Manager of St. Luke's Quakertown Infusion Center. Over the last six weeks, Repasch has gotten to know Johnson and experience first-hand the relief she feels in getting to keep her hair.
"I'm thrilled St. Luke's is offering this service. If this helps create a sense of relief in a patient upfront, I'm happy to be a part of it," says Repasch. She continues, "St. Luke's is consistently a frontrunner in innovation, and the Cold Cap is no exception."
The cap is worn before, during, and after the treatment, with best results coming from use 30 minutes before, during the entire session, and 90 minutes after. The coldness of the cap is what allows users to keep their hair during treatments.
Johnson recalls, "After the first ten minutes, I don't even remember it's on my head. The cooling factor isn't as bad as I expected." She adds, "While I don't look forward to going to my appointments, I do look forward to seeing my nurses. They've made the process as pleasant as possible given the circumstances."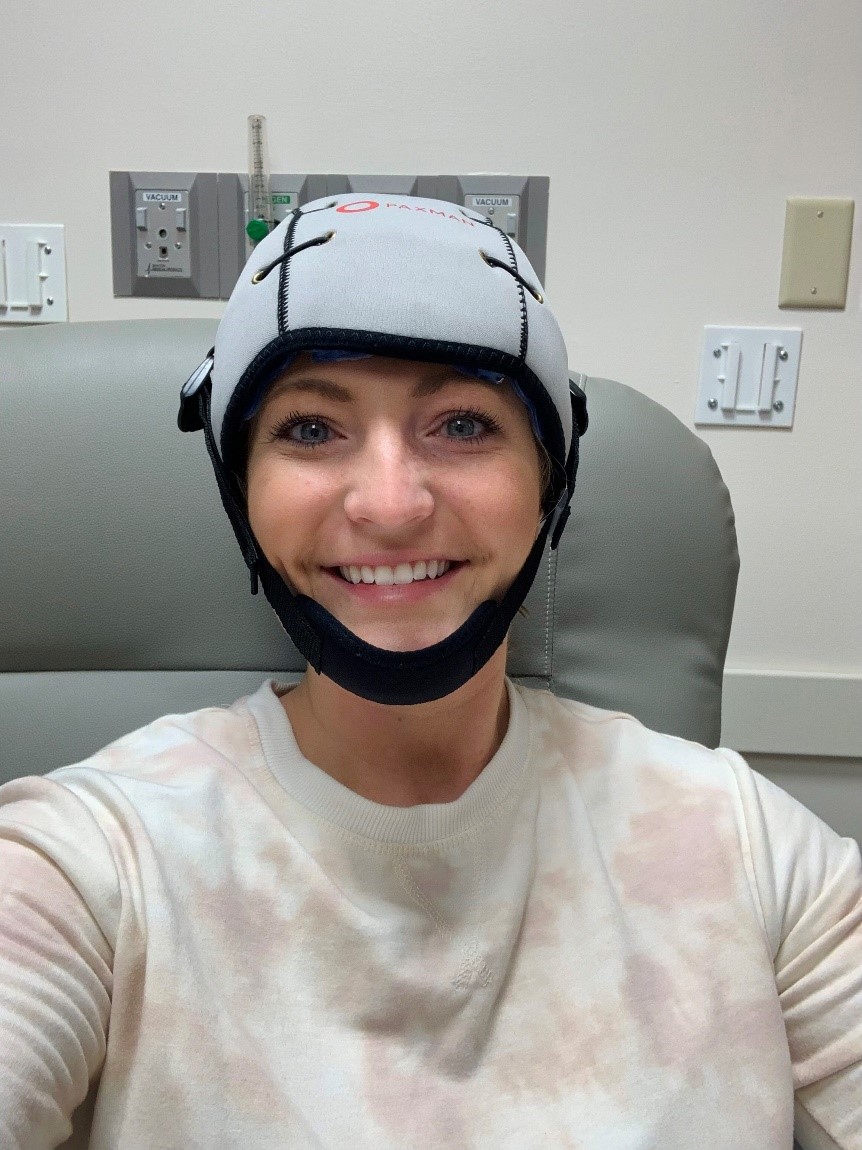 Tiffany Johnson wearing the Paxman Cold Cap during her treatment at St. Luke's Quakertown Campus
Johnson encourages everyone that is concerned about hair loss during chemotherapy to look into the cold cap. She explains one of the factors that hold most people back is the cost, since the service is not covered by most insurances. However, Paxman offers grants to reimburse the costs of the cap.
"I'm extremely happy with my decision. I've been doing treatments for 6 weeks now and I still have my hair," Johnson raves, "I 100 percent recommend this to every person going through something like this."
While the Cold Cap isn't available for every type of cancer treatment, individuals that are able to use it are strongly encouraged to try it.
"In one word, how I feel is 'thankful.' Six weeks ago, I didn't even think keeping my hair was an option, and now I can conquer my biggest worry. I feel beautiful and wake up every day happy I made the decision to try Paxman," Johnson explains.
Repasch comments, "I hope this encourages more patients to use the cold caps. Seeing patients come back week after week still with their flowing locks gives us all something to celebrate."
To learn more about the Paxman Cold cap, visit paxmanscalpcooling.com.
St. Luke's Cancer Center is proud to offer the Paxman Cold Cap - Click Here to Learn More.
###
Media Contact:
Sam Kennedy, Corporate Communications Director, 484-526-4134, samuel.kennedy@sluhn.org
About St. Luke's
Founded in 1872, St. Luke's University Health Network (SLUHN) is a fully integrated, regional, non-profit network of more than 17,000 employees providing services at 12 hospitals sites and 300+ outpatient sites. With annual net revenue of $2.6 billion, the Network's service area includes 10 counties: Lehigh, Northampton, Berks, Bucks, Carbon, Montgomery, Monroe and Schuylkill counties in Pennsylvania and Warren and Hunterdon counties in New Jersey. Dedicated to advancing medical education, St. Luke's is the preeminent teaching hospital in central-eastern Pennsylvania. In partnership with Temple University, St. Luke's established the Lehigh Valley's first and only regional medical school campus. It also operates the nation's longest continuously operating School of Nursing, established in 1884, and 38 fully accredited graduate medical educational programs with 347 residents and fellows. St. Luke's is the only Lehigh Valley-based health care system to earn Medicare's five-star ratings (the highest) for quality, efficiency and patient satisfaction. St. Luke's is both a Leapfrog Group and Healthgrades Top Hospital and a Newsweek World's Best Hospital. U.S. News & World Report ranked St. Luke's #1 in the Lehigh Valley and #6 in the state. Three of IBM Watson Health's 100 Top Hospitals are St. Luke's hospitals. St. Luke's flagship University Hospital has earned the 100 Top Major Teaching Hospital designation from IBM Watson Health nine times total and seven years in a row, including in 2021 when it was identified as THE #1 TEACHING HOSPITAL IN THE COUNTRY. In 2021, IBM Watson Health also named St. Luke's among the 15 Top Health Systems nationally. Utilizing the Epic electronic medical record (EMR) system for both inpatient and outpatient services, the Network is a multi-year recipient of the Most Wired award recognizing the breadth of the SLUHN's information technology applications such as telehealth, online scheduling and online pricing information. St. Luke's is also recognized as one of the state's lowest cost providers.