News
Professional Triathlete Joins Nazareth Family Practice
August 27, 2020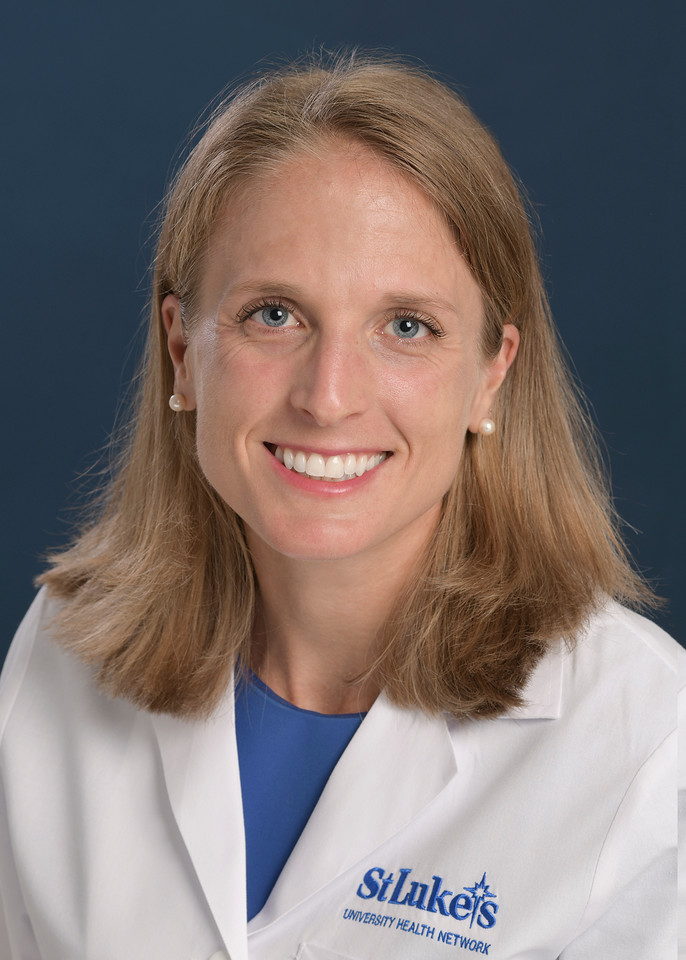 St. Luke's University Health Network welcomes Emily L. Sherrard, MD, to the St. Luke's Nazareth Family Practice at 305 W. North St. in Nazareth.
Sherrard joins James J. Martin, MD, and Nathan M. Litton, PA, on Sept. 1 in providing family care to patients of all ages at the practice, which is located on the campus of Moravian Hall Square.
"I'm really excited," Sherrard said. "I'm looking forward to developing long-term relationships with my patients and becoming part of the community."
Sherrard said she has a strong interest in using lifestyle medicine to keep patients healthy.
"It's taking an approach that focuses on diet, physical activity and stress management – a more holistic approach," she said.
Sherrard is taking the place of Videhi Patel, MD, who is moving to Delaware with her family.
Lenore Hudak, practice administrator for St. Luke's Nazareth Family Practice said Sherrard will allow the Nazareth practice to continue to deliver the highest quality of care to patients.
The Nazareth site offers a broad spectrum of care, including wellness and sick visits, immunizations, transitional care management, annual physicals, sutures and suture removal, mole removals, acupuncture and joint injections, according Hudak.
"Dr. Sherrard is a great addition," Hudak, MSN RN, said. "She is very centered on health and wellness and on keeping people well."
Sherrard arrives at St. Luke's after recently completing her residency in family medicine at Prisma Health in Greenville, S.C.
She earned a doctorate of medicine in 2015 from Sidney Kimmel Medical College at Thomas Jefferson University in Philadelphia and a bachelor of science degree in biological anthropology and anatomy from Duke University in 2010.
Sherrard was raised in Hopewell, N.J. Her mother, Suzanne Holdcraft, is a family physician and her late grandfather John Holdcraft was a general practitioner. Both attended Jefferson Medical College, now Sidney Kimmel Medical College, as did Martin, who has led the St. Luke's Nazareth Family Practice team since 1993.
"Growing up I saw my mom practice medicine. She was really part of a community and really dedicated to her patients," Sherrard said.
After medical school, Sherrard, a competitor in track since middle school, took a detour from doing her residency to fulfill another dream -- competing professionally in triathlons.
"If I didn't try, I would always be wondering what if," she said of her detour in athletics.
Sherrard competed for a year and racked up impressive finishes, but then was involved in a car accident that left her with fractured vertebrae in her neck. After recovering, she returned to the sport for another two years.
Being a physician and a professional athlete, she said, are a lot alike.
"Competing makes you manage your time. You also gain a skill of working hard toward goals and a pursuit of excellence," Sherrard said.
Sherrard continues to run and had planned to compete in the New York City Marathon until it was canceled due to the coronavirus pandemic.
Besides running, Sherrard enjoys biking, hiking, reading and cooking plant-based food. She and her husband Billy Watkins reside in Springtown, Bucks County, with their two cats.
St. Luke's Nazareth Family Practice is open Monday through Friday with extended evening hours.
New patients are welcome. To make an appointment, call 610-759-2208.