News
Patricia Geil, MD Joins St. Luke's Anderson Pediatrics
January 27, 2020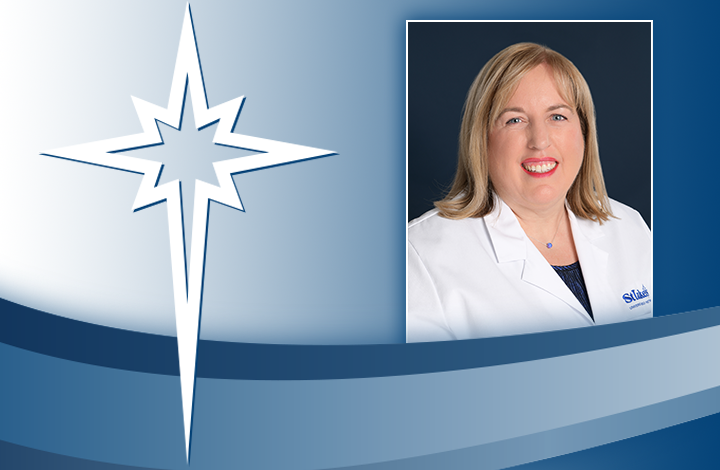 St. Luke's is pleased to welcome well-known area pediatrician Patricia Geil, MD to its team of pediatric experts. Dr. Geil has been treating patients in the Lehigh Valley for more than 20 years and she now joins Vhada S. Sharma, MD at St. Luke's Anderson Pediatrics.
Dr. Geil will continue providing compassionate care to infants, children, teens and adolescents, while fostering relationships with their parents and families. "It's such an honor to care for young babies, monitoring their development through their teens and seeing them grow into healthy, well-adjusted young adults," says Dr. Geil.
Specially trained in pediatrics, Dr. Geil regularly monitors growth and development and helps prevent illness through vaccinations and by providing general health advice. Of course she also treats a wide range of illnesses and injuries and can refer your child to a specialist for the management of complicated illnesses and diseases when appropriate. "Seeing patients on a regular basis helps me evaluate a child's overall health and identify potential problems before they happen," explains Dr. Geil.
"We are so pleased to have such a well-respected pediatrician join our Network. Dr. Geil has a long-standing history of providing compassionate, quality care to children and we are proud she will be continuing that level of care at St. Luke's," says Jessika Haynos, Service Line Manager, Pediatrics at St. Luke's University Health Network.
Dr. Geil received her medical degree from The State University of New York (S.U.N.Y). at Buffalo and completed her residency at Children's Hospital of Buffalo. She is now accepting new patients at St. Luke's Anderson Pediatrics. To schedule an appointment call 484-503-0060.
St. Luke's Anderson Pediatrics
St. Luke's Anderson Campus Medical Office Building
1700 St. Luke's Boulevard, Suite 403
Easton, PA 18045