News
Meet Milena Goldshmidt, MD, Psychiatrist and Sleep Expert
February 27, 2020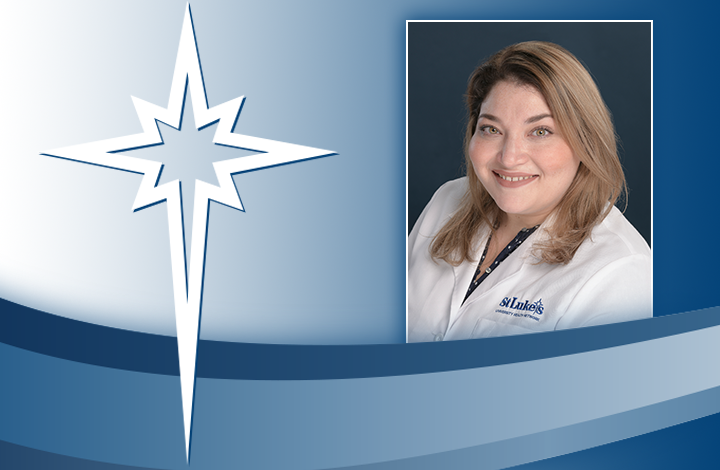 Dr. Goldshmidt, a psychiatrist who specializes in sleep disorders, believes in treating the whole person rather than a specific 'system,' condition or illness.
"Sleep disorders behave like tentacles that reach out, spread and affect all aspects of a person's life," says Dr. Goldshmidt, a native of Crimea in Eastern Europe, who lived in Brooklyn, NY, from the age of 4 until leaving for college.
"Untreated, conditions like insomnia and obstructive sleep apnea can cause problems with the immune system, the heart and lungs issues, and cause weight gain/obesity and worsen psychiatric ailments like depression, anxiety and bi-polar disorder." Her medical approach is to educate and involve her patients in every step of the diagnosis, treatment and rehabilitation of sleep disorders. She sees patients in St. Luke's facilities in Allentown, Bethlehem, Lehighton and Tamaqua.
After earning her medical degree from the American University of Antigua College of Medicine, Dr. Goldshmidt performed residencies at SUNY at Stony Brook University Medical Center and the University of Maryland Medical System. She completed a fellowship in psychiatry at Dartmouth-Hitchcock Medical Center. She is board-certified in sleep medicine and psychiatry.
When she isn't working, Dr. Goldshmidt enjoys hiking around the hills of Pennsylvania, cooking traditional and "world" cuisine and traveling to far-off countries. She says Italy and the Netherlands were two of her most enjoyable trips; Scotland, Wales and Spain are on her itinerary in 2020.