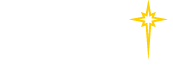 Find a Practice/Location
View All

Schedule an Appointment

Call
484-526-5210
fill out the form below to request an appointment.
Make an Appointment with a
Neuroscience Specialist
We go beyond medical care and provide you and your caregivers with the education and support services you need to help you manage your condition most effectively so you can enjoy an improved quality of life.
St. Luke's Center for Neuroscience provides expert, patient-centered care for all neurological disorders, including:
Alzheimer's Disease
Brain and Spine Tumors
Dementia
Epilepsy
Essential Tremor
Headaches
Memory Disorders
Multiple Sclerosis
Neuropathy
Parkinson's Disease
Sleep Disorders
Stroke Care
Why choose St. Luke's Center for Neuroscience? Here's why:
Powerful and effective treatments for brain tumors, including laser interstitial therapy (LITT) and frameless stereotactic radiosurgery (SRS).
First in the region to perform Deep Brain Stimulation (DBS) for movement disorders, including Parkinson's Disease and Essential Tremor.
St. Luke's accredited and certified Primary Stroke Centers are nationally recognized by the American Heart Association.
*Please note that we will do our best to accommodate your specific requests based on location and provider. In order to meet the urgency of your needs, you may be asked to see a different neuro specialist or advanced practitioner than requested at any one of our various office locations.
Award-winning Care