News
John and Angelina Perrucci ICU at Warren Campus Thriving 5 Years After Generous Contribution
November 03, 2020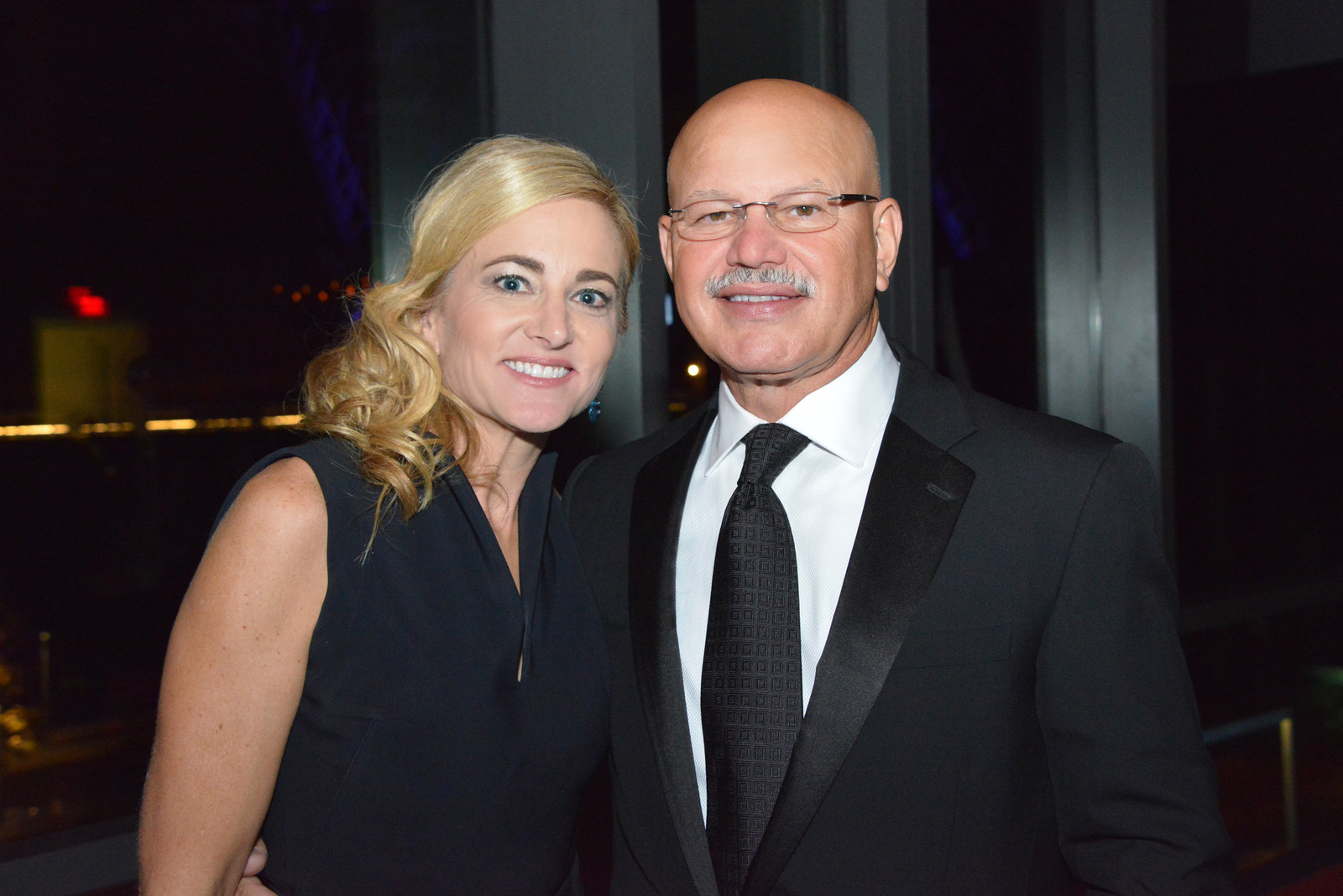 When Mike Perrucci reflects on his childhood, Friday night football always comes to mind. His parents John and Angelina, first generation immigrants from Italy, never missed a home game at Phillipsburg High School where the family cheered enthusiastically for the Stateliners. In addition to a love of football, Mike's parents also instilled in him the importance of supporting his local community—a mission he continues to embrace today.
Five years ago, in 2015, after his parents' passing, Mike and his wife Christine chose to honor John and Angelina with a $1 million naming gift to St. Luke's Warren Campus to support the construction of a state-of-the-art intensive care unit (ICU). Hospital staff recently acknowledged the 5th anniversary of the opening of the John and Angelina Perrucci ICU, emphasizing how this unit has changed the way the hospital cares for Phillipsburg's and Warren County's most critically ill patients, especially those treated since the onset of the COVID-19 pandemic.
According to Scott R. Wolfe, president of St. Luke's Warren Campus, "Mike's investment in Warren Hospital was well-timed and helped move us forward with a commitment St. Luke's University Health Network made to Warren Hospital leaders to upgrade its ICU as they decided to join St. Luke's in 2012. Just like his other investments in Phillipsburg and the greater Lehigh Valley, he is working to create a new foundation for growth and opportunity in this community. That's really special."
An attorney and real estate developer, Perrucci has been a long-time advocate for Phillipsburg and Warren County, using his influence and business skills to help his hometown prosper. Perrucci was an early supporter of the St. Luke's acquisition of Warren Hospital in 2012. "It was always important to me for Warren Hospital to serve as a change agent for its surrounding community. When the decision was made for the hospital to join the St. Luke's Network, I knew it would help expand services in Phillipsburg. I have a lot of love for this community and I wanted to be a part of the growth," explains Perrucci.
Perrucci's donation supported a complete rebuild of the antiquated ICU, which is now three times the size of the former unit. All the necessary equipment needed to treat critically ill patients was installed, and the unit is now staffed 24/7 by a wide array of fellowship trained critical care providers, treating Warren County's sickest residents.
The new ICU has been essential during the COVID-19 pandemic. According to Robert DeQuevedo, MD, Medical Director of Critical Care at St. Luke's Warren, "With this modern ICU we can care for our sickest patients, while keeping our physicians, advanced practitioners, nurses and therapists safe." As a testament to the tremendous improvements in care that have taken place, Warren leaders reported that just four of the nearly 150 COVID-19 patients admitted to the Warren Campus were transferred to St. Luke's Hospital – Bethlehem, the region's leading tertiary medical facility. "That's incredible given the size of our campus and it speaks volumes about the quality of critical care we are able to provide," says DeQuevedo.
Perrucci's contribution remains one of the largest gifts to St. Luke's Warren Campus in its nearly 100-year historym and it was inspired by a simple act of kindness. "My parents lived within walking distance of the hospital and when they neared the end of their lives, caregivers from Warren Hospital would walk across the parking lot to check on them in their home. That compassionate gesture inspired me to give back," explains Perrucci.
"Mike has also played a key role in establishing significant partnerships between St. Luke's and other New Jersey entities and stakeholders," explained Wolfe. "In doing so, he has helped to improve the health and well-being of local families and I can't thank him enough."