News
Get Your Tail on the Trail Awarded SHIFT Award
August 18, 2020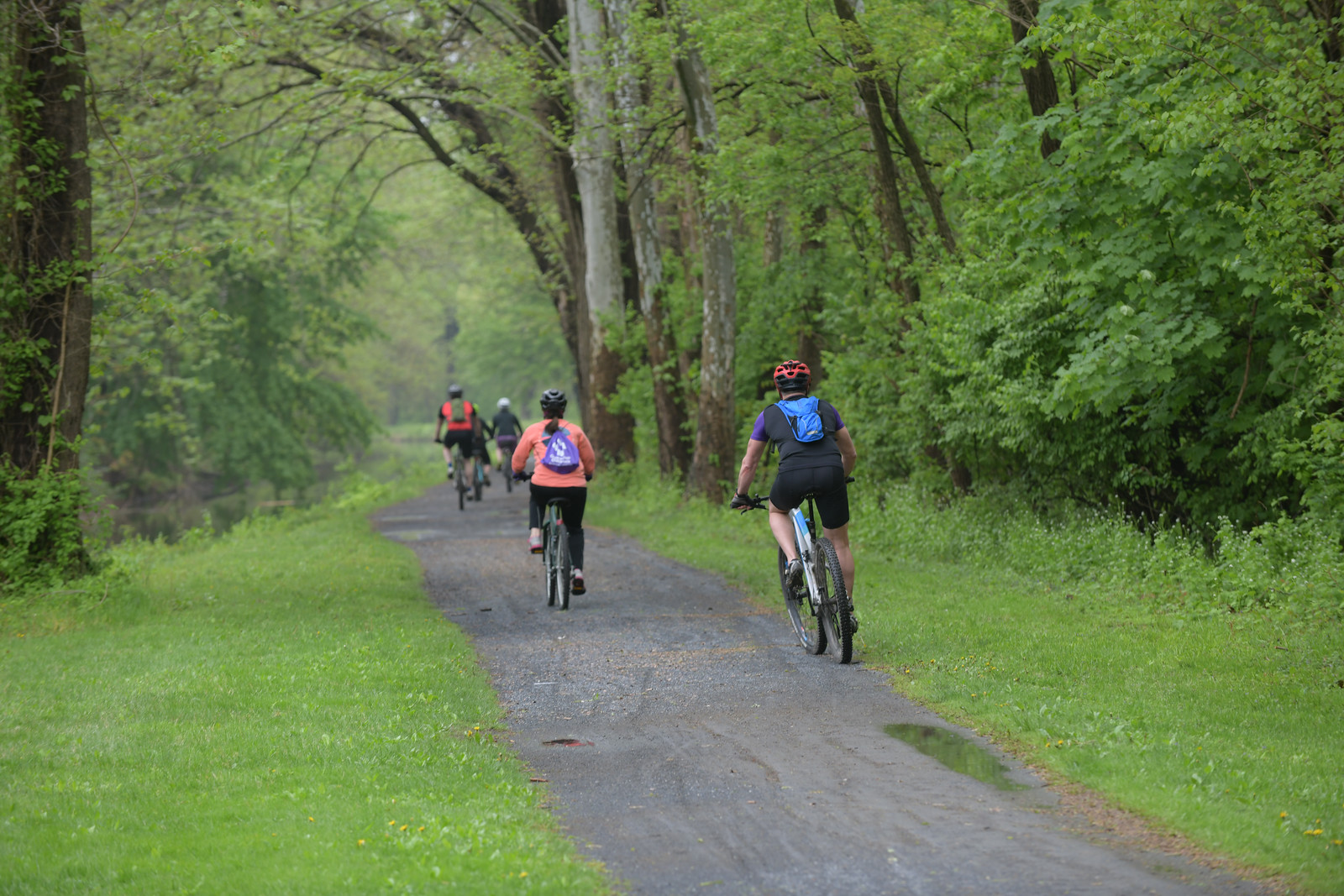 Get Your Tail on the Trail (GYTOT) has been awarded the 2020 SHIFT Award for its innovative efforts to advance and promote nature's public health benefits.
A free community health initiative, GYTOT has been recognized for its engagement of communities in eastern Pennsylvania and western New Jersey, the employees of the St. Luke's University Health Network and partnering organizations. The program provides free tools and incentives to promote accessible physical activity outdoors throughout regional trails. Advancing nature as a social determinant of health, it embodies the mission of SHIFT (Shaping How we Invest For Tomorrow).
In 2013, Ken Szydlow, Vice President and Chief Marketing Officer at SLUHN, and Elissa Garofalo, Executive Director of the Delaware & Lehigh National Heritage Corridor (D&L), launched Get Your Tail on the Trail. Its purpose was to support both organizations' shared goals of fitness, improved health outcomes and community engagement. The close geographical and historical alignment of the St. Luke's Network and the 165-mile D&L Trail corridor, which runs from Bristol to Wilkes-Barre, made the partnership a natural fit.
"Lack of physical health is an ongoing issue across the country that needs an incentive program to help motivate community members, children, employees and corporations to engage in physical activity while obtaining the benefits of exercising in nature," Szydlow said. "Over the years, GYTOT has proved itself to be a valuable catalyst for community fitness and fellowship."
The initial goal was to have 250 participants in the program. Almost 7 years later, there are over 8,600 participants logging close to 5 million miles!
"Get Your Tail on the Trail has leveraged the cooperative spirit of the D&L and St. Luke's. The program has effectively connected the regional residents to it's amazing backyard full of natural and historic outdoor resources. The end result is a healthier, more active community and this wonderful national recognition," said Garofalo.
The official award ceremony will take place October 15 and streamed LIVE, where categorical awards will be announced. For GYTOT, selected from among 200 initiatives from around the country, this award validates the exceptional efforts to mobilize Lehigh Valley and beyond to get active in nature.
ABOUT GET YOUR GET YOUR TAIL ON THE TRAIL
St. Luke's University Health Network (St. Luke's) and Delaware & Lehigh National Heritage Corridor (D&L) have partnered to bring the community a family fun initiative — Get Your Tail on the Trail! The "trail" is the nearly continuous 165-mile multi-use D&L Trail which stretches from Wilkes-Barre to Bristol, PA. The free program aims to help people of all ages and abilities to meet their personal fitness goals and experience the value of the local trails through day-to-day challenges, public events, and incentives.
ABOUT THE DELAWARE & LEHIGH NATIONAL HERITAGE CORRIDOR
The Delaware & Lehigh National Heritage Corridor is a 501(c)3 non-profit organization that preserves the historic pathway that carried coal and iron from Wilkes-Barre to Bristol Borough. Today, the D&L Trail connects people to nature and the environment, industrial heritage, health and wellness and economic development.