News
Become a Doctor for…FREE?! St. Luke's Makes it a Reality
September 15, 2020
New Program will Virtually Eliminate Tuition Debt for Qualified Students.
Bethlehem, PA – For many young people, the dream of becoming a doctor is fraught: Medical school graduates are often saddled with extreme debt.
St. Luke's University Health Network is looking to change that and make it easier for aspiring physicians to fulfill their dreams.
St. Luke's announced that it will provide more than $175,000 in tuition assistance for select medical school students who pursue a career in family medicine or general internal medicine and who choose to work at St. Luke's after graduation. In other words, a nearly FREE medical school education.
"It's a huge win for everyone," states Joel Rosenfeld, MD, Med, FACS, Chief Academic Officer for St. Luke's and Senior Associate Dean at Lewis Katz School of Medicine (LKSOM) at Temple University. "We will be able to help future physicians pursue the career they want, while essentially paying for their medical school costs. In turn, we will be able to grow our physician base and keep these vibrant, young doctors right here, in the Lehigh Valley."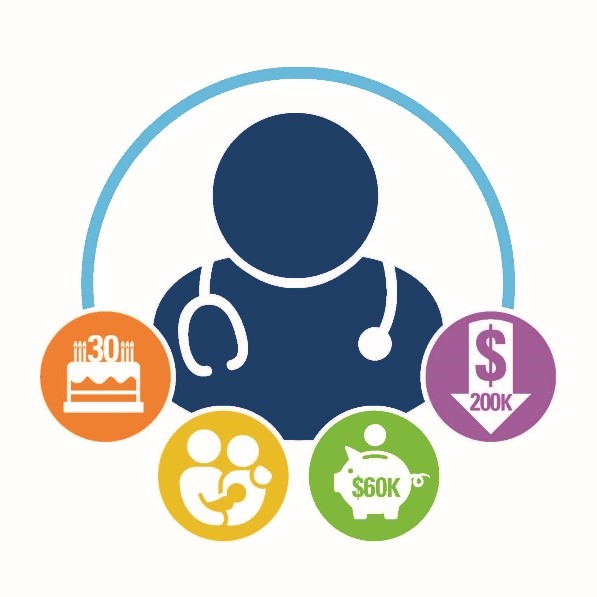 Doctors are usually in their early thirties (and many are parents by the time they start their official careers. The average resident earns $60,000 per year and is saddled with $200,000 in education debt.
Family medicine and general internal medicine doctors – otherwise known as primary care physicians or PCPs – are in short supply in the Lehigh Valley, as well as other parts of the nation. With 88.5 million Americans set to reach age 65 by 2050, compared to 40.2 million measured in 2010[1], the need for primary care physicians and providers will only continue to grow.
Foreseeing this shortage and its impact to our community, St. Luke's partnered with Temple University 12 years ago to develop the Temple/St. Luke's School of Medicine right here in Bethlehem. The school enrolls 40 students per class.
Current students already benefit from significantly reduced tuition thanks to generous donors and programs that St. Luke's offers; however, this new program will cover almost all tuition for participating students.
"We are proud of our relationship with St. Luke's, which has grown throughout the years," says John Daly, MD, FACS, Interim Dean of LKSOM. "This substantial tuition program illustrates their dedication to their students and the community. As a previous board member, I'm not surprised; St. Luke's continues to set an example of innovative, collaborative health care."
The tuition assistance program is open to ALL medical students, not just Temple/St. Luke's students. To be eligible for the tuition reimbursement, students must be accepted into and complete their primary care residency with St. Luke's and then commit to employment with St. Luke's for a period of time as a PCP. Students who do not commit to employment with St. Luke's are still eligible for a modified level of reimbursement.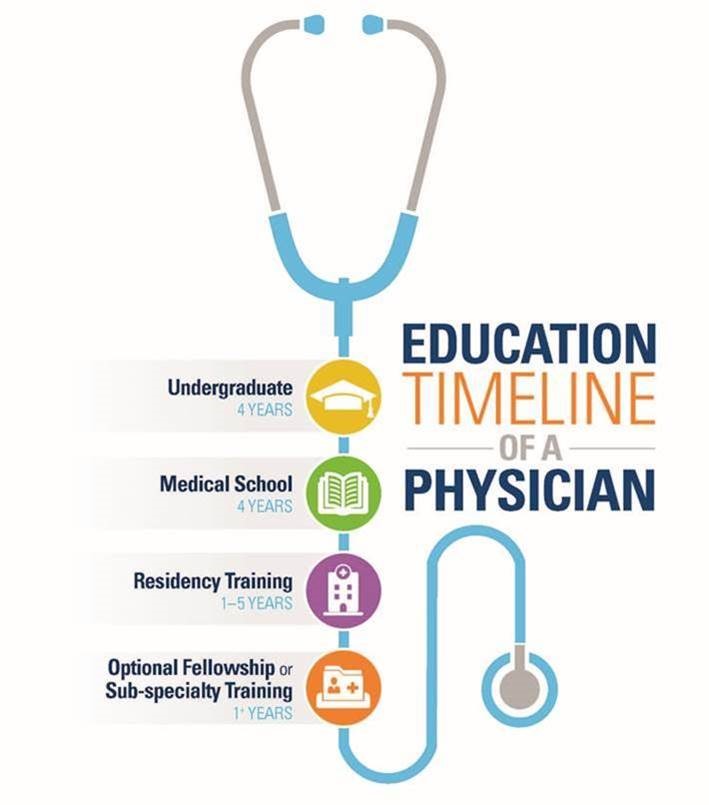 "The goal of attracting and hiring more primary care providers is essential to the way we provide care," states Dr. Rosenfeld.
A good, ongoing relationship with a primary care physician is shown to improve a patient's understanding of their health and any conditions they may have. This, in turn, can improve health outcomes, lower costs and improve patient satisfaction.
"The primary care role is so important in medicine and this program will help students looking to pursue this critical field."
Apply to Temple/St. Luke's School of Medicine
[1] https://www.census.gov/prod/2010pubs/p25-1138.pdf
###
Media Contact:
Sam Kennedy, Corporate Communications Director, 484-526-4134, samuel.kennedy@sluhn.org
About Medical Education at St. Luke's
An exceptional commitment to the advancement of medical education has been a core St. Luke's focus since its inception in 1872. St. Luke's is one of only 400 members of the prestigious Council of Teaching Hospitals. In response to the record shortage of physicians facing our nation, St. Luke's and the Lewis Katz School of Medicine at Temple University partnered to develop the first and only medical school campus in the Lehigh Valley, Temple/St. Luke's School of Medicine. The inaugural class graduated in 2015. St. Luke's expects to graduate 300 physicians in 10 years and to retain 150 (50 percent) in the Lehigh Valley region. Additionally, St. Luke's Graduate Medical Education offers more than 347 intern/resident/fellowship positions in 38 accredited programs. Teaching staff hold faculty appointments at the Lewis Katz School of Medicine, The University of Pennsylvania and Philadelphia College of Osteopathic Medicine. St. Luke's also boasts the nation's oldest, continually-operating nursing school, St. Luke's School of Nursing. The fully accredited, 20-month program currently enrolls 150+ students. St. Luke's is also a major allied health training site. More than 200 students representing 22 colleges, universities and technical institutes annually spend 55,000+ hours at St. Luke's annually.
About St. Luke's
Founded in 1872, St. Luke's University Health Network (SLUHN) is a fully integrated, regional, non-profit network of more than 16,000 employees providing services at 12 hospitals and 300+ outpatient sites. With annual net revenue greater than $2 billion, the Network's service area includes 11 counties: Lehigh, Northampton, Berks, Bucks, Carbon, Montgomery, Monroe, Schuylkill and Luzerne counties in Pennsylvania and Warren and Hunterdon counties in New Jersey. Dedicated to advancing medical education, St. Luke's is the preeminent teaching hospital in central-eastern Pennsylvania. In partnership with Temple University, St. Luke's created the Lehigh Valley's first and only regional medical school campus. It also operates the nation's longest continuously operating School of Nursing, established in 1884, and 38 fully accredited graduate medical educational programs with 347 residents and fellows. St. Luke's is the only Lehigh Valley-based health care system to earn Medicare's five- and four-star ratings (the highest) for quality, efficiency and patient satisfaction. St. Luke's is both a Leapfrog Group and Healthgrades Top Hospital and a Newsweek World's Best Hospital. U.S. News & World Report ranked St. Luke's #1 in the Lehigh Valley and #6 in the state. Two of IBM Watson Health's 100 Top Hospitals are St. Luke's hospitals. St. Luke's University Hospital has earned the 100 Top Major Teaching Hospital designation from IBM Watson Health eight times total and six years in a row. St. Luke's has also been cited by IBM Watson Health as a 50 Top Cardiovascular Program. Utilizing the Epic electronic medical record (EMR) system for both inpatient and outpatient services, the Network is a multi-year recipient of the Most Wired award recognizing the breadth of the SLUHN's information technology applications such as telehealth, online scheduling and online pricing information. St. Luke's is also recognized as one of the state's lowest cost providers.