News
St. Luke's Achieves Multiple 100-Top-Hospital Designations
March 05, 2019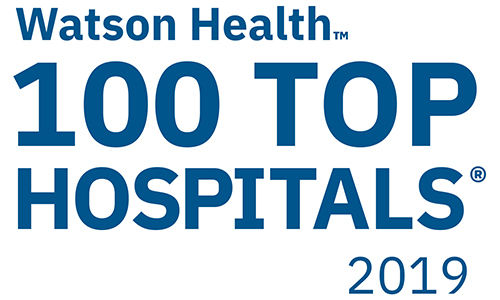 St. Luke's are the only hospitals in Lehigh Valley to achieve this honor.
St. Luke's University Health Network has won three IBM Watson Health 100 Top Hospital awards – an unprecedented achievement.
St. Luke's University Hospital (Bethlehem and Allentown campuses) have been named one of the nation's 100 Top Hospitals in the Major Teaching Hospital category by IBM Watson Health for the fifth year in a row and the seventh time. Additionally for the first time, St. Luke's Anderson Campus was named a 100 Top Hospital (one of 20 in the Medium Community Hospital category), and for the second time St. Luke's Quakertown Campus was named a 100 Top Hospital (one of 20 in the Small Community Hospital category).
IBM Watson Health 100 Top Hospitals is one of the health industry's most prestigious honors. Unlike many other health care awards, it is based entirely on an independent, scientific review of objective data from government and other publicly available sources.
St. Luke's University Hospital in Bethlehem is proud to be the only hospital in the region to ever have been named one of the nation's 100 Top Hospitals in the Major Teaching Hospital category.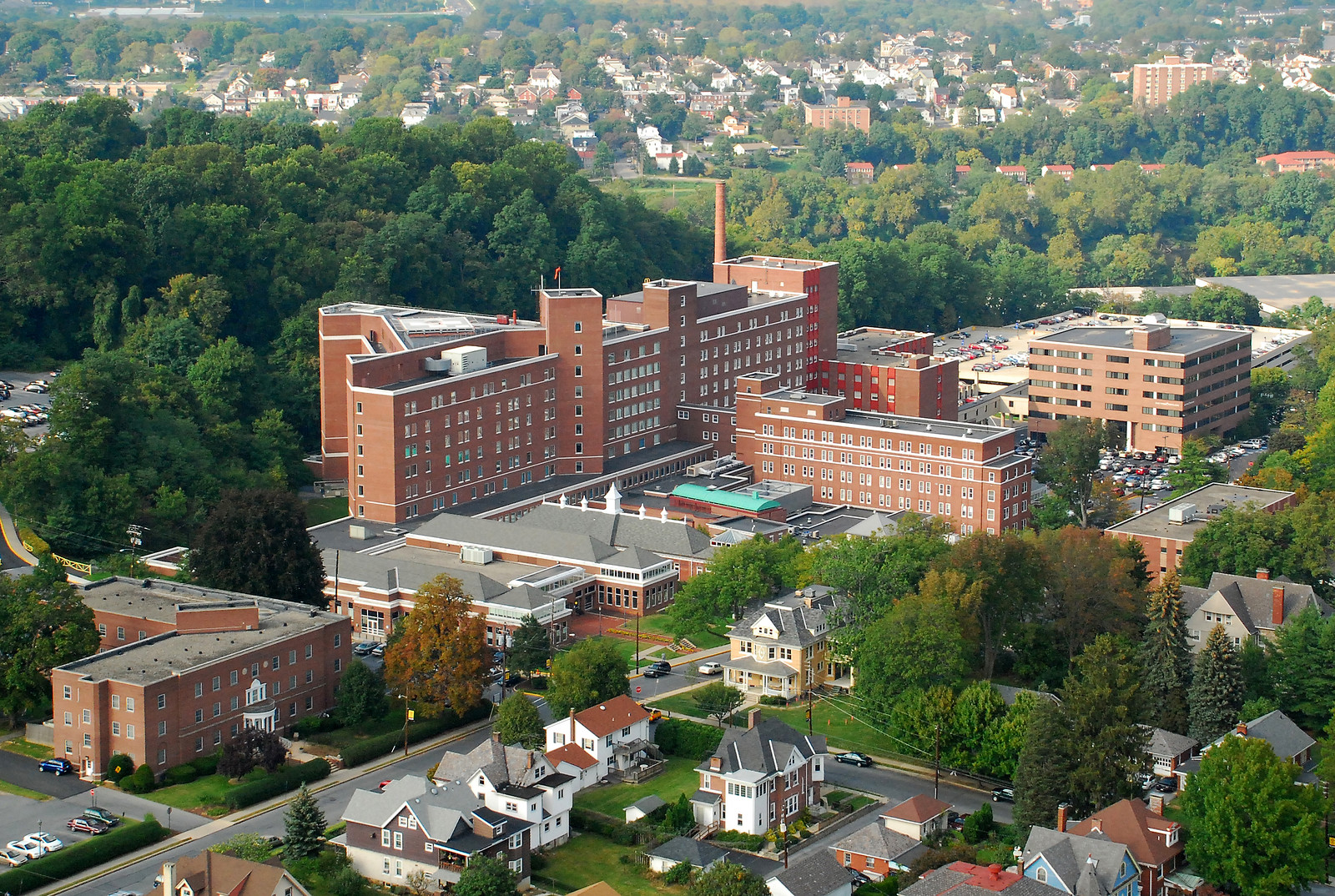 St. Luke's University Hospital in Bethlehem
Not only are St. Luke's hospitals the only ones in the region to have earned the 100 Top Hospitals designation, they are the only ones to have done so in Pennsylvania in 2019 in their respective categories.
"The 100 Top Hospitals award recognizes an organization's ability to thrive regardless of the constantly changing environment of today's health care industry and national imperatives that continue to require the highest value of care. That means St. Luke's is one of the nation's best at providing the highest quality of care at a lower cost," Richard A. Anderson, St. Luke's President and CEO, said.
"This award is solely based on clinical outcomes, efficiencies of care and financial performance," Anderson added. "It is a credit to St. Luke's leadership team, the most talented and experienced team of health care administrators in the country, and to our outstanding physicians, nurses and other staff who day in and day out maintain an unwavering focus on quality and patient satisfaction."
If other Lehigh Valley hospitals were able to match St. Luke's "100 Top Hospital" performance, Allentown, Bethlehem, Easton and surrounding communities would enjoy not only improved health outcomes but also lower health care costs. Based on the results of this year's study, IBM Watson Health extrapolates that if all Medicare inpatients nationwide received the same level of care as those treated in the award-winning facilities such as St. Luke's:
More than 103,000 additional lives could be saved;
More than 38,000 additional patients could be complication-free;
More than $8.2 billion in inpatient costs could be saved;
Approximately 155,000 fewer discharged patients would be readmitted within 30 days.
Kyu Rhee, MD, MPP, vice president and chief health officer at IBM Watson Health, said: "From small community hospitals to major teaching hospitals, these diverse hospitals have demonstrated that quality care, higher patient satisfaction, and operational efficiency can be achieved together. In this era of big data, analytics, transparency, and patient empowerment, it is essential that we learn from these leading hospitals and work to spread their best practices to our entire health system."
IBM Watson Health, formerly known as Truven Health Analytics, uses independent and objective research to analyze hospital and health system performance in 11 areas, addressing: inpatient mortality; 30-day mortality rate; complications; core measures; 30-day risk-adjusted readmission rate; severity-adjusted average length of stay; mean emergency room throughput; inpatient expense per discharge; Medicare spend per beneficiary; adjusted operating profit margin; and Hospital Consumer Assessment of Healthcare Providers and Systems (HCAHPS) score (patient rating of overall hospital performance). The study has been conducted annually since 1993.
The winning hospitals were announced on March 4 by IBM Watson Health and reported on by publications and sites such as Beckers Hospital Review, PR Newswire and Modern Healthcare.
For more information, visit www.100tophospitals.com.
###
About St. Luke's
Founded in 1872,

St. Luke's University Health Network

(SLUHN) is a fully integrated, regional, non-profit network of more than 15,000 employees providing services at 10 hospitals and more than 300 outpatient sites. With annual net revenue greater than $2 billion, the Network's service area includes 10 counties: Lehigh, Northampton, Berks, Bucks, Carbon, Montgomery, Monroe and Schuylkill counties in Pennsylvania and Warren and Hunterdon counties in New Jersey. Dedicated to advancing medical education, St. Luke's is the preeminent teaching hospital in central-eastern Pennsylvania. In partnership with Temple University, St. Luke's created the region's first and only regional medical school campus. It also operates the nation's longest continuously operating School of Nursing, established in 1884, and 28 fully accredited graduate medical educational programs with 226 residents and fellows. St. Luke's is the only health care system in central-eastern Pennsylvania to earn Medicare's five-star rating (the highest) for quality, efficiency and patient satisfaction. In 2018, St. Luke's was named a Top Hospital in the Teaching Hospital category by the Leapfrog Group. It has repeatedly earned the 100 Top Major Teaching Hospital designation from IBM Watson Health (formerly Truven Health Analytics) – seven times total and four years in a row including 2019. It has also been cited by IBM Watson Health as a 50 Top Cardiovascular Program. Utilizing the EPIC electronic medical record (EMR) system for both inpatient and outpatient services, the Network is a multi-year recipient of the Most Wired award recognizing the breadth of the SLUHN's information technology applications such as telehealth, online scheduling and online pricing information. St. Luke's is also recognized as one of the state's lowest cost providers.