News
Residency Grad Joins South Bethlehem Family Practice
December 04, 2019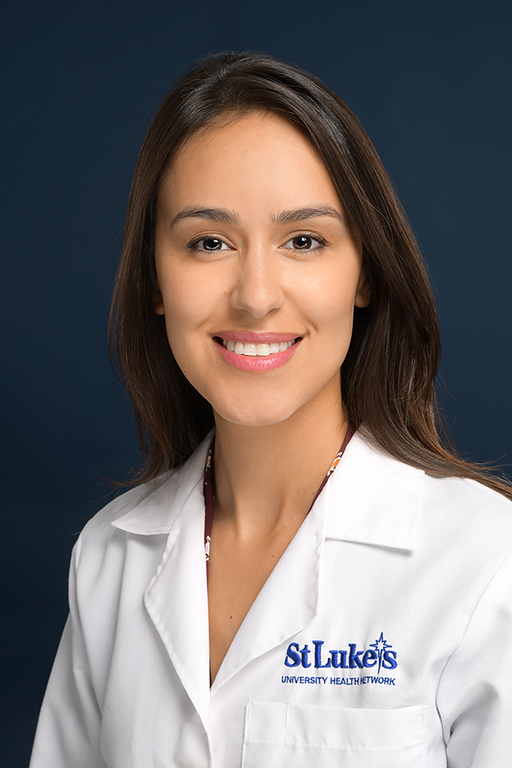 Board-certified family physician Alexandra Varas, MD, a graduate of the St. Luke's residency program, recently joined Lori Gledhill, MD, at St. Luke's South Bethlehem Family Practice at 306 South New Street.
"After completing my residency with St. Luke's and experiencing firsthand the Network's emphasis on patient-centered care, I knew I wanted to continue my practice here," says Dr. Varas. "St. Luke's South Bethlehem Family Practice views the patient-physician bond as integral to providing comprehensive assessment and quality care the same way I do."
Dr. Varas attended Eckerd College in St. Petersburg, Florida, followed by medical school at the University of Medicine & Health Sciences. She then completed her family medicine residency at St. Luke's Sacred Heart Campus where she received the Jerome Collier Award for professionalism and dedication to patient care as well as high moral and ethical conduct.
Dr. Varas feels that family medicine is unique in that it considers the whole person, body and spirit, and gives the physician an opportunity to develop patient-physician relationships within the community. And, as a family physician within a strong hospital system, she can give her patients access to multidisciplinary subspecialties throughout the St. Luke's Network to ensure her patients are receiving the most comprehensive care.
Dr. Varas likes to stress to her patients some basic advice for staying healthy. "Prevention is the most important way to stay healthy," she says. "An apple a day keeps the doctors away. The most important determinants of your health, including diet and exercise, are under your control. And I will always partner with you to help address behavioral changes needed for a healthier lifestyle."
Dr. Varas is welcoming new patients - call 484-526-1093 for an appointment.
St. Luke's South Bethlehem Family Practice
306 South New Street.
Suite 304
Bethlehem, PA 18015