News
St. Luke's New $100 Million Upper Bucks Campus to Open December 14
December 06, 2019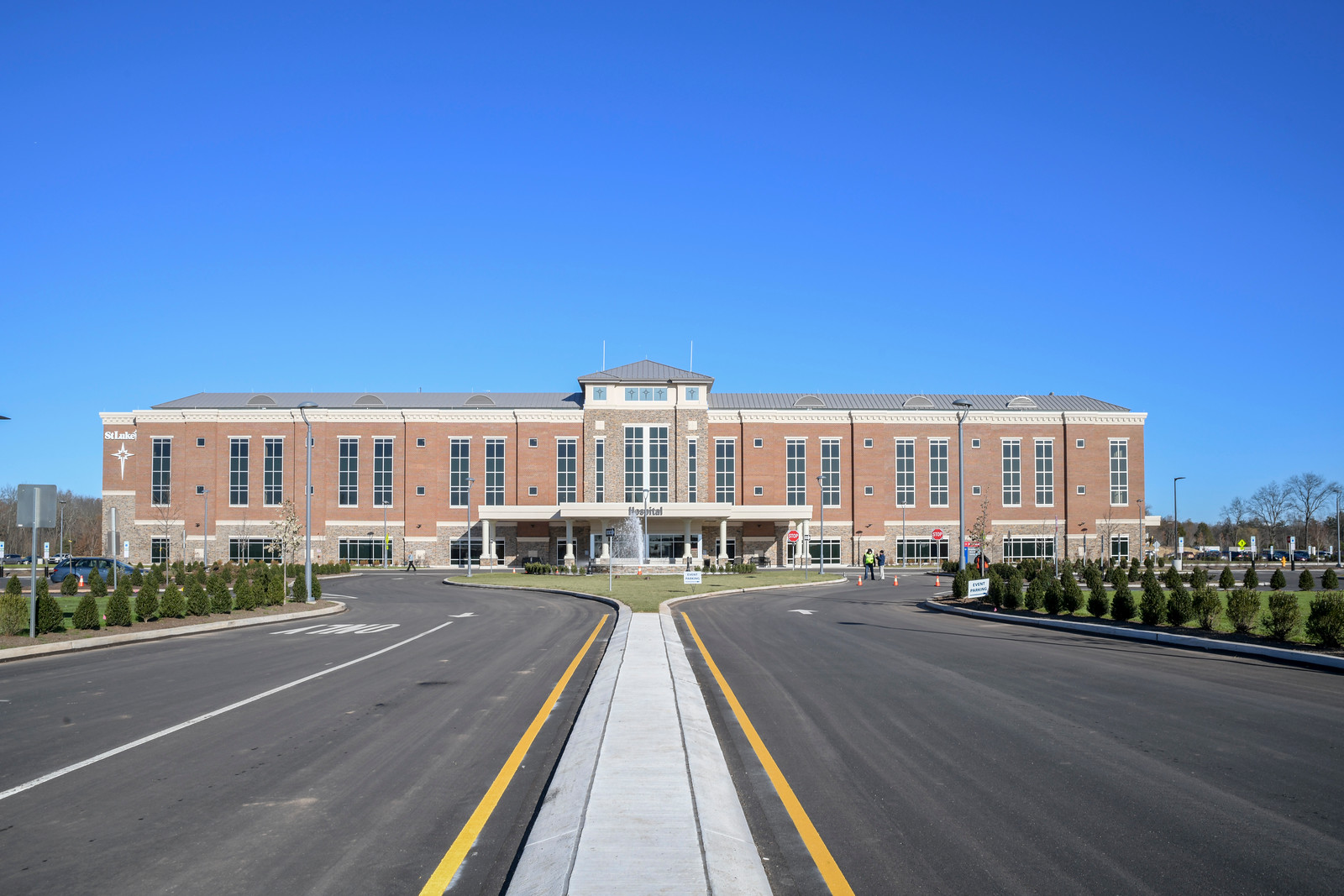 QUAKERTOWN, PA – Bucks County's newest hospital, St. Luke's Upper Bucks Campus, will officially open its doors at 7 a.m. December 14. Construction of the $100 million campus that features a family-friendly, 80-bed hospital and a state-of-the-art emergency department, began May 2018.
At the opening of the new St. Luke's Upper Bucks Campus, the emergency room at the nearby St. Luke's Quakertown Campus will close.
"We are excited to open this beautiful new hospital in Bucks County," said St. Luke's Upper Bucks and Quakertown Campus President, Dennis Pfleiger. "I am particularly proud that St. Luke's has undertaken the investment and commitment to our region. As a lifelong resident of this area, I am delighted that St. Luke's is enhancing the health of the community for years to come.
"I also cannot stress enough the importance of every area resident knowing that the Quakertown Campus ER will relocate to the Upper Bucks Campus."
St. Luke's Upper Bucks Campus utilized 100% American steel and is the newest hospital construction project in Bucks County since 1973. The Upper Bucks Campus us located at 3000 St. Luke's Drive, on the corner of Route 663 and Portzer Road in Milford Township. The new building is only a 5-minute drive from downtown Quakertown to the east and 3 miles to the Pennsylvania Turnpike to the west. It is easily accessible by major road systems in the area, including Route 309, Route 313 and Interstate 476.
The opening of the St. Luke's Upper Bucks Campus follows less than a month after the November opening of the new Geisinger St. Luke's Hospital, roughly an hour's drive away in Schuylkill County. That hospital is co-owned by Danville, Pa.-based Geisinger and Bethlehem, Pa.-based St. Luke's University Health Network; St. Luke's is managing the hospital, and both organizations are contributing medical expertise and specialists for patient care.