News
Parents Raise Funds for Art Cart That Comforted Daughter with Cancer
September 26, 2018
The Saucon Valley High School Girls Tennis Team has made a donation toward the Art Cart at St. Luke's University Hospital's Bethlehem campus in memory of Erica Curtis, who died at age 40 in May after a two-year battle with cancer.
Erica's parents, Neil and Lyndell Curtis of Bethlehem, are raising money to name the Art Cart in memory of Erica. The Art Cart allows hospitalized patients to engage in therapeutic artistic expression during their hospital stay.
"Erica would be thrilled to know that the Art Cart is being named after her because it impacts people's lives in our own community on a daily basis," Lyndell Curtis said.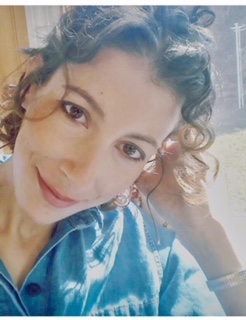 The tennis team donated the money it raised from having a snack stand at the Colonial League JV Tennis Tournament that Saucon Valley High School hosts every year. The team's coach, Joanne Ochse, had met Mr. Curtis, a tennis pro in the Lehigh Valley and graduate of Saucon Valley High School, through their work and service on the Tennis Scholar Athlete Committee. When Ochse heard about Erica's death from colon cancer, she wanted to do something to show her respect, she said. Ochse is hoping that the team's contribution can become an annual event.
Other friends and family members have made contributions to the Art Cart in Erica's memory as well.
As a patient at St. Luke's, Erica found comfort managing her cancer by creating pieces of jewelry with materials from the Art Cart, which an art therapist brings to oncology patients in their rooms and to the infusion center where they receive chemotherapy as outpatients. At a low point in Erica's treatment, when she was feeling defeated and hopeless, she started working on a necklace (see attached photo) that has become a cherished family heirloom, her mother said.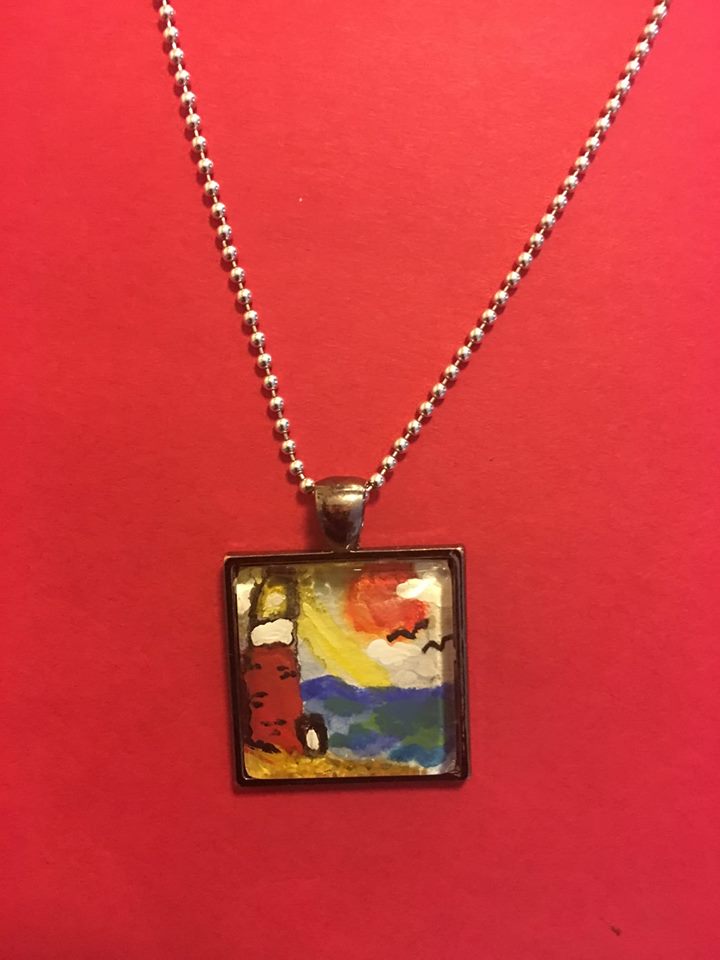 "While Erica was engaged in creating, I saw her will, and her strength, and even a little bit of her feisty spirit revive! This became a 'good day,' thanks to the Art Cart," Lyndell Curtis said.
The Curtises are hoping that they can help other cancer patients by bringing "Erica's Art Cart" to their rooms, too.
The cart costs $18,000 a year to staff and operate.
Contributions can be sent to St. Luke's University Health Network, Development Office, 801 Ostrum St., Bethlehem, PA 18015. They should be marked: In support of "Erica's Art Cart."
###
About St. Luke's
Founded in 1872, St. Luke's University Health Network (SLUHN) is a fully integrated, regional, non-profit network of more than 14,000 employees providing services at 10 hospitals and more than 300 outpatient sites. With annual net revenue greater than $2 billion, the Network's service area includes 10 counties: Lehigh, Northampton, Berks, Bucks, Carbon, Montgomery, Monroe and Schuylkill counties in Pennsylvania and Warren and Hunterdon counties in New Jersey. Dedicated to advancing medical education, St. Luke's is the preeminent teaching hospital in central-eastern Pennsylvania. In partnership with Temple University, St. Luke's created the region's first and only regional medical school campus. It also operates the nation's longest continuously operating School of Nursing, established in 1884, and 28 fully accredited graduate medical educational programs with 226 residents and fellows. St. Luke's is the only health care system in central-eastern Pennsylvania to earn Medicare's five-star rating (the highest) for quality, efficiency and patient satisfaction. St. Luke's has earned the 100 Top Major Teaching Hospital designation from IBM Watson Health (formerly Truven Health Analytics) repeatedly – six times total and four years in a row including 2018. It has also been cited by IBM Watson Health as a 50 Top Cardiovascular Program. Utilizing the EPIC electronic medical record (EMR) system for both inpatient and outpatient services, the Network is a multi-year recipient of the Most Wired award recognizing the breadth of the SLUHN's information technology applications such as telehealth, online scheduling and online pricing information. St. Luke's is also recognized as one of the state's lowest cost providers.